Women aren't the only ones who love shiny objects – and this ring has the right balance of shiny and masculine. Crushed blue opals accent the Hawaiian Koa wood on Tungsten Carbide, which equals superb quality and beauty. Not only is the ring superb, customer service guarantees 100% satisfaction. This ring fits all occasions – so find an occasion to give him this stunner!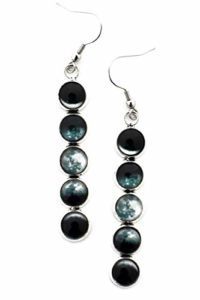 For your Mistress of the Night, your Moon Goddess, your LUNAtic – we have the phases of the moon set in beautiful dangle earrings. Silver-toned rhodium-plated brass and stunning glass moons are lightweight and durable – and lets the moonlight shine from her ears.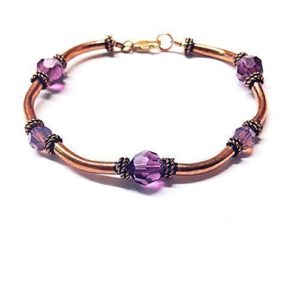 Lovers of shiny objects are gonna love this beauty.  Copper bars and amethyst-colored Swarovski crystals add an elegant and colorful touch to your occasions and attire. This hand-created bracelet also makes a wonderful anniversary gift – Crystal is for the 3rd and 15th year, and Copper is for #7 and #22. (But you don't have to wait to show off your great taste in gifts!)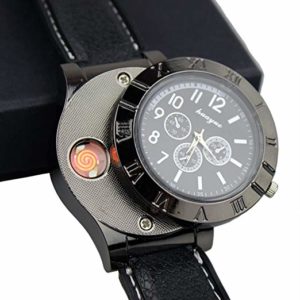 A fun little gift for Father's Day, Birthdays, or no occasion whatsoever.  Charge this watch with a USB cable – and light your cigar or cigarette with the coil lighter underneath the watch face. A great little 2fer gift for the smoker in your life!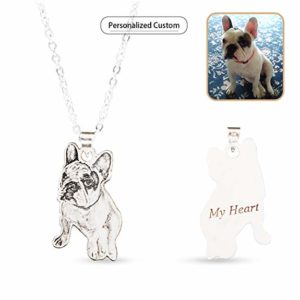 Turn your pet into a pendant.  Your favorite photo can be engraved and customized into a Sterling Silver necklace, with stunning results! A fantastic gift for animal lovers of all ages (and a lot cheaper than a tattoo).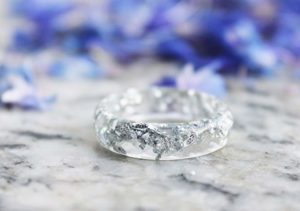 Handmade, simple, stunning.  Silver flakes in resin draws attention to your elegant style and adds a beautiful accent to your formal or informal occasions.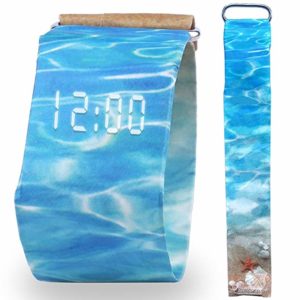 Unique, lightweight watch for whatever mood you're in – many styles to choose from! Made from ultra-strong paper, with a magnetic "clasp" – it's waterproof and resistant to tearing and scratching. Perfect for everyone in family – even the little goofs. Comes in a decorative "book" gift box.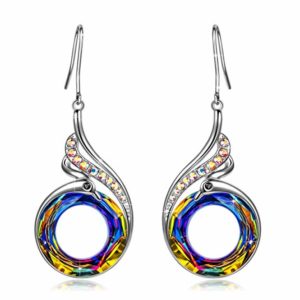 Add a little flash and style to any outfit or occasion with Swarovski Volcano Crystals – we're thinking PERFECT for Valentine's Day for all the women on your list (even your bratty little sister).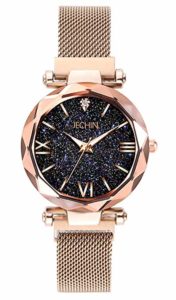 Affordable elegance is just a slap on the wrist. Beveled frame adds flash to this starry-faced quartz movement beauty who's band is magnetized – so all you have to do is wrap it around your wrist and it snaps shut (no adjustments of clasps)!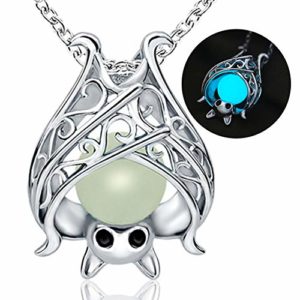 Our latest offering for Halloween (or bat lovers in general) = Sterling Silver glowing charm necklace. This little guy is about as cute as it gets, and with unmatched quality – it deserves all the 5-start ratings it is getting!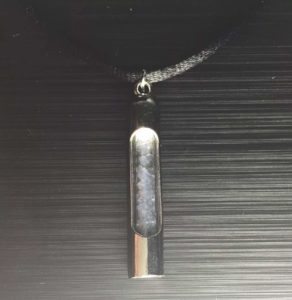 A puff of smoke frozen in time – the World's lightest solid makes science beautiful!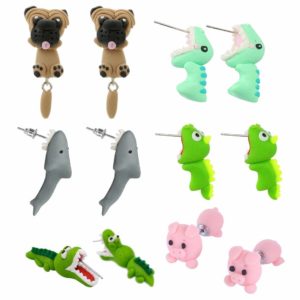 For the young (and young at heart), let these little critters nibble on your ear.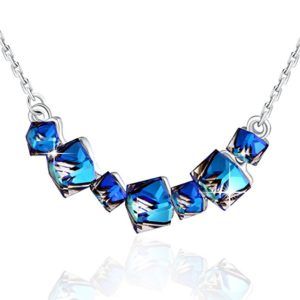 Asymmetrical symmetry will grab the light and make this beauty shine!   The color changing cubic crystals will look different with different colored outfits, and is versatile – so you can wear it for any occasion with confidence.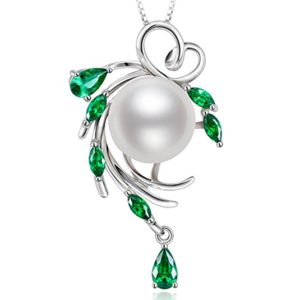 A freshwater cultured pearl  + green cubic zirconia + a sterling silver chain = a sparkly, sensational accent to your wardrobe.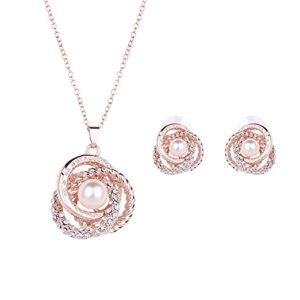 Two favorites that work perfectly together – Rose Gold and Pearls!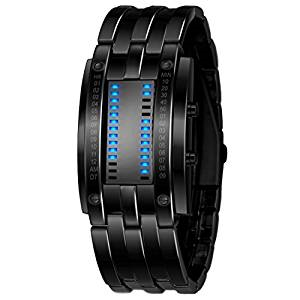 With cellphones replacing watches, we're calling these jewelry that also tell the time.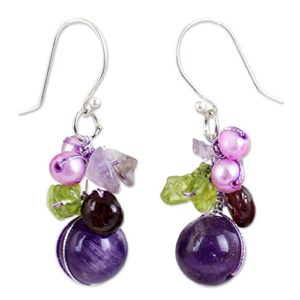 Raise the bar for unique and beautiful with a bouquet of gems. Amethyst, Garnet and Pearls will set off the color of any outfit and will draw in the compliments!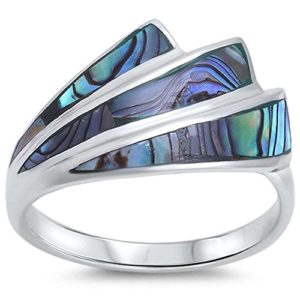 So many stunning abalone rings to choose from – and this style tops them all!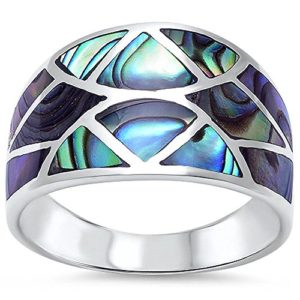 Mosaic-style Abalone and Sterling Silver – just beautiful! No two are the same; it's as original as you.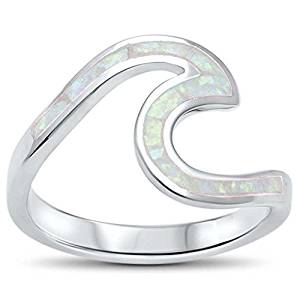 It is said that giving someone an opal brings them good luck. Since this is a lab-created opal, you can say you MADE them some good luck – no better gift than that.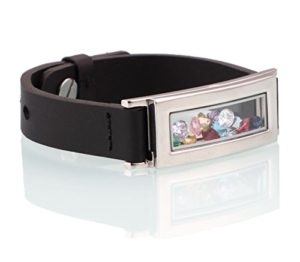 Bracelets drive you crazy because they flop around and get caught on things? Get this unique little leather and locket bracelet that fits your wrist snugly – and you can use your favorite picture, design. charm or the free birthstones that come free with your purchase.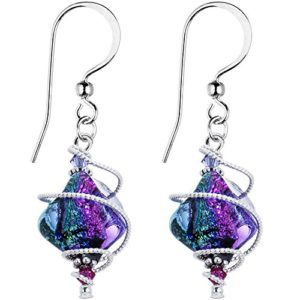 This is a best seller for a reason!  Stunning silver and Swarovski crystals = timeless styling.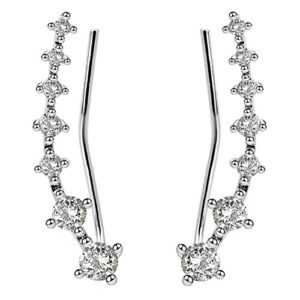 This simple, elegant piece follows the curve of your ear as a sophisticated accent for your night out.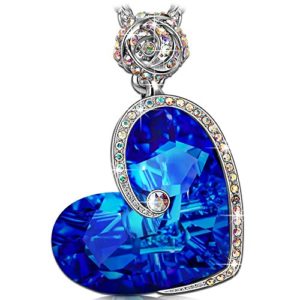 This enchanting pendant features delicate linear pavé details in small Aurore Boreale Swarovski Crystals adorning  Bermuda Blue Swarovski Crystals. A classic design with contemporary edge, it's destined to become a go-to accessory in your collection.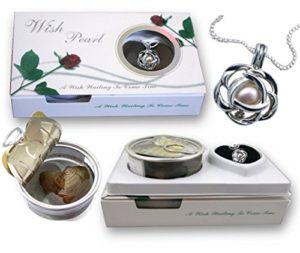 An always-loved necklace will make the ladies (of all ages) kiss you up one side of your face and down the other when you give them with this Pearl in an Oyster kit. They get to crack open the oyster and retrieve the  freshwater cultured pearl inside – then put inside its silver plated cage. I've bought a few of these and they are very pretty and truly make great gifts.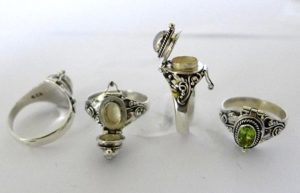 Here's a throwback to the bad old days when evil women would hide a little something in their rings to slip someone a mickey. Once called a poison ring – for our purpose, we'll call them locket rings. Sterling silver and moonstones – either regular or rainbow variety add a touch of beauty to their mystique!
This beautiful antique-silver-finish locket holds four photos – now you don't have to choose whose picture to use, you can put the whole family in there.
Get into the Halloween vibe with serious style!  'Nuff said (this gothic punk set says the rest).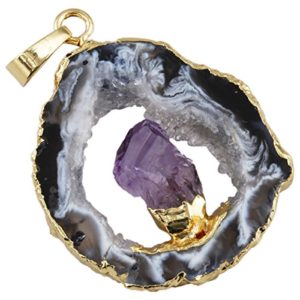 Just found some Thunder Eggs in the backyard and thought how geodes would make beautiful jewelry. Apparently I'm not the only one! Add an Amethyst and I'm in love. This gorgeous piece is the pendant only – just add the right-sized chain and start getting well-deserved compliments.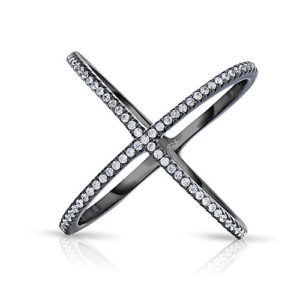 Unusual and simply stunning – elegance is affordable with this Sterling Silver Criss Cross "X" Ring Micro Pave Cubic Zirconia Black Platinum Long Ring.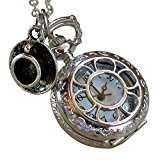 Function and beauty – Steampunk style!
Add a dash of flash for any occasion – whether you're going elegant or wild, these set off every outfit.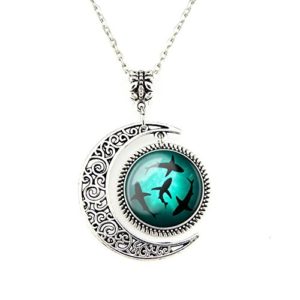 Celebrate Shark Week – this eye-catching pendant gets noticed… and rave reviews!
Unleash your glamour with this vintage look. Time to break out that little black dress!