Investigative reporting at its finest! The Cow Abduction Chronicles lays it all on the line and exposes the truth. Not since the X-Files has such in-depth research been revealed AND you get a tiny UFO and Cow to boot!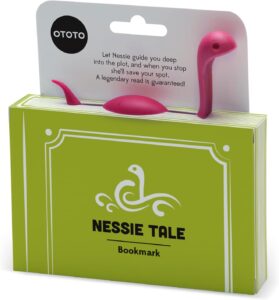 Our unpaid Intern Cass has been promoted to our first unpaid Research Team Manager – we know she and her Research Assistant Addy will continue to find amazing facts and items that will interest our clients (such as yourself) with little-known info such as the following:
Nessie, the infamous Loch Ness Monster, is an avid bookworm. Her tastes run to adventures in water (of course). Her favorites include Moby Dick (her personal friend), The Old Man and the Sea, and The Magic School Bus on the Ocean Floor. It is only fitting that our favorite reader has a bookmark dedicated to her. So be like Nessie – with your own Nessie – and read something from our Literary Corner (we still laugh a little knowing none of our books can be called literature)!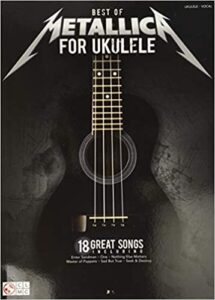 So your ukulele is just sitting there collecting dust… Instead, enjoy balmy Summer evenings strumming your favorite tunes from Metallica, Black Sabbath and (of course) AC/DC. Your friends, family and (especially) neighbors will LOVE it. (Trust us on this one!) Never has our website had an entire radio station as an unpaid intern – and we would like the thank KOZZ 105.7 in Reno for the inspiration behind this submission.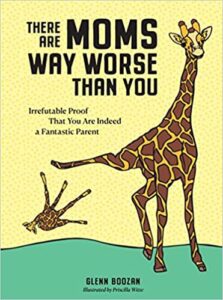 When you head out to that baby shower, remember the Mama! Baby shouldn't get all the gifts – and Mom may need a little reassurance.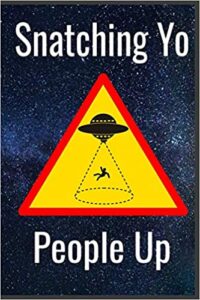 A DIY project for the Aliens among us is your next bestseller. Start your literary journey with the drafts you make in this notebook and maybe the year 2022 can finally be better than the last two.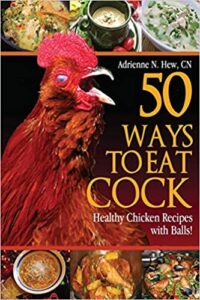 Settle down folks, it's a cookbook… We just weren't sure whether to put this in the "Literary Corner" or "Foodie & Drinkie Stuff", so we'll put it in both places… (Sorry, there really was no other way we could write this post – nor would we want to. We're just in that kind of a mood!)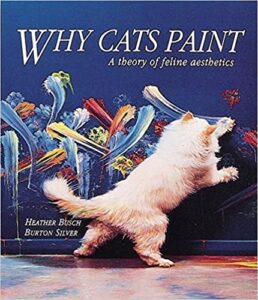 We have to believe the answer to the title of this little piece of awesomeness is… because they can. Our belief that "feline aesthetics" exists is limited to meaningful placement of disemboweled mice in ones' shoes and the fact that they may kick pottybox sand in a certain pattern – but that's about it. The rest is a brilliant marketing ploy.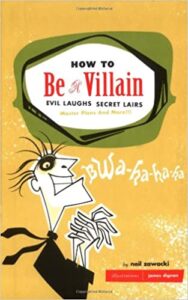 Today we are delving into the self help genre of books because we know that there are times when we want to just stop what isn't working and try something different. With that in mind, we offer you How to be a Villain! This book walks you through which evil laugh is best for for, where to put your secret hideout, it even guides you through the most pressing issue of which is better – Flying Monkeys or Ninja Warriors – as your personal army. And once you master the basic "How To", we suggest The Villain's Guide to Better Living in order to perfect your new career.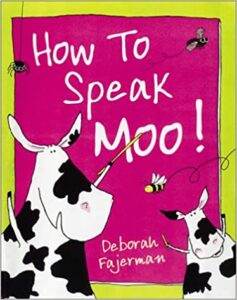 Teach your children Moo as a Second Language because cows are lovable – and who doesn't like to moo? Your little genius can be bilingual by age 3!
The Interns are taking over the asylum – and they're bringing their farting dogs with them. With a recommendation from Intern Ignacio and a reviewer's comment about this being "The BEST book about FARTS EVER!", who are we to deny you the chance to meet Walter?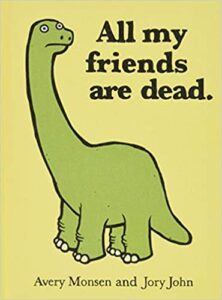 You don't have to be a Boomer to appreciate this book – anyone with dark humor will do. It's cute, funny, weird and has a dinosaur on the cover – so what are you waiting for?!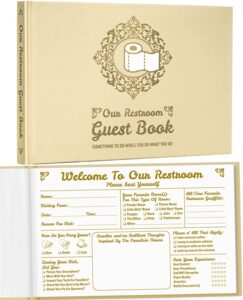 Encourage friends and family to put down the phone and you just may end up with a Best Seller. Guest books are not just for Weddings, Baby Showers or Funerals – put this in the bathroom and see how creative your guests are while they are a captive audience. They can leave reviews, random thoughts and participate in opinion polls, all while being "productive".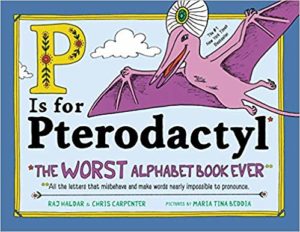 If you want them to grow up to be Grammar Nazis, it starts with spelling.  Reading is phundamental!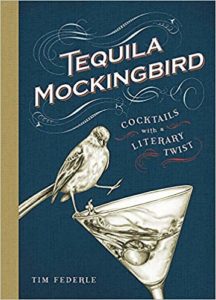 This is the closest we've come to a Literary Masterpiece and (go figure) it involves cocktails.  Anyone up for a Gin Eyre? Remembrance of Things Pabst? Maybe Bridget Jones Daiquiri? As one reviewer writes "Quirky Gift for Literature Lovers", to which we add "And Cocktail Enthusiasts". Recipes, drinking games – you'll get it all.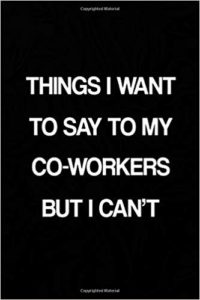 Here is a literary masterpiece in the making – and you get to make it. Will it make the Best Sellers List? Who knows, but it'll be fun trying.  We just have to wonder if this is how "People I Want to Punch in the Throat" started…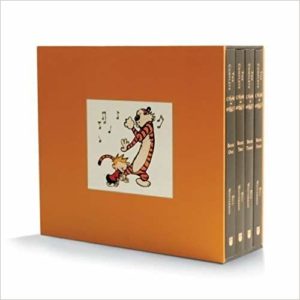 One of our favorite comic strips is now presented to you in a four volume set. Get every adventure of Calvin and his imaginary tiger friend Hobbes from the strip's 11-year history. This will truly make someone very happy!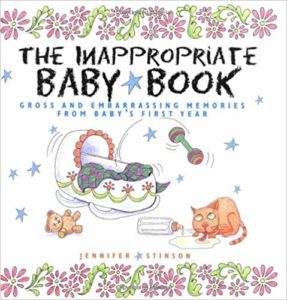 Babies keep coming, yet no one asks the important questions – Who got peed on first? What went up the nose first? I mean when DID the belly button fall off for Pete's sake?! A different kind of memory book for a different kind of parent – and a perfect Baby Shower gift.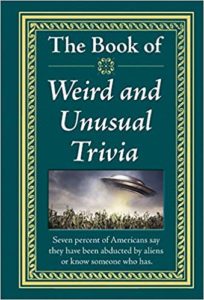 Prepare for the next round of DJ Trivia at the neighborhood bar – or put down the cellphone and make this your preferred reading on the porcelain throne. 704-pages of the unusual, bizarre or just plain funny is a great way to take a break from, um well, your unusual, bizarre or just plain funny day.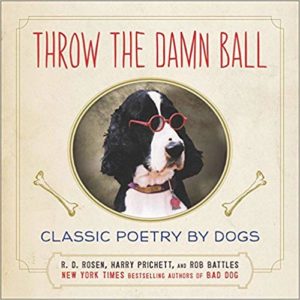 Dog poetry – What's not to love?!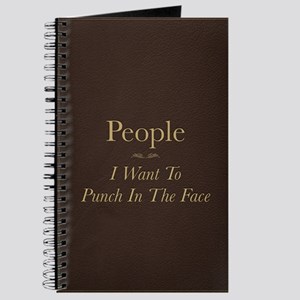 With a title like this, we're sure you can write the masterpiece it deserves!  CafePress offers this in their Stationery department – and it makes "back to school" a little more tolerable.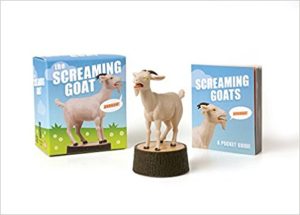 Can't get enough of screaming goats?  Grab the definitive guide on the goats (32 whole pages!) – and get your own screaming goat. Great for expressing feelings of frustration, sadness and annoyance of people in general…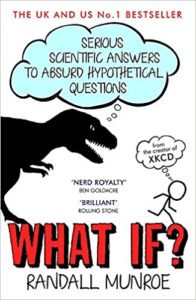 If you've ever wondered "What if" (or even if you haven't)… This book has the answers!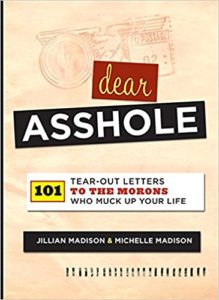 We all run across people that annoy the crap out of us, but not all of us can put into words how we wish we could tell them off. You have problems, we have solutions – just tear out a letter and tear them a new one!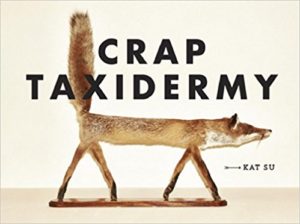 As the saying goes, "Never ask a question you don't want the answer to".  Question: What can possibly go wrong?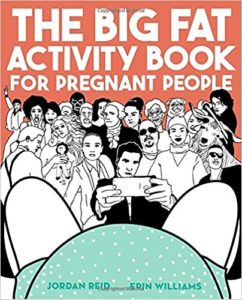 I'll let an actual review of The Big Fat Activity Book for Pregnant People do the talking –  "Funny as hell (they had me at the constipated kitten coloring page). This book should be at every baby shower."
(Oooh, constipated kittens…  Good stuff!)
Prop this up by the litterbox for some bathroom reading and your cat will be prowling the streets at night a little more safely.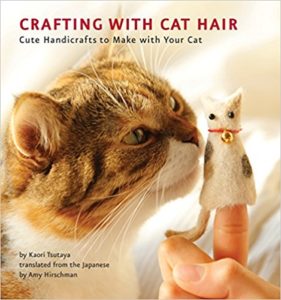 (Is not sure what to say, so just plays the theme song to The Twilight Zone in head.)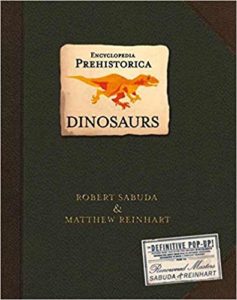 It has dinosaurs, it has popups – it'll be your child's favorite as soon as it arrives!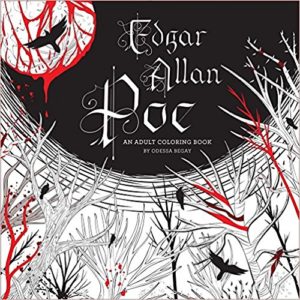 Not really literature, but none of this is – so here ya go!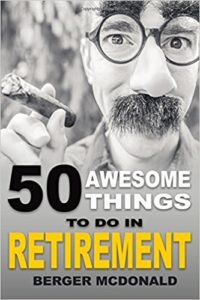 Step 1: Retire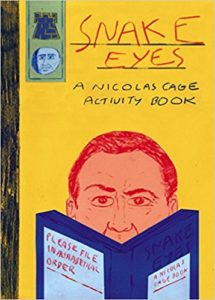 More non-literature for the masses! Here is your chance to broaden your horizon of (sub)culture.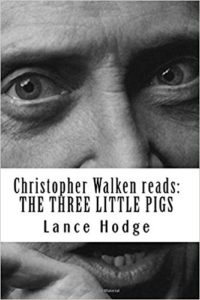 Mr. Scary Dude does children's story? Okie-dokie then.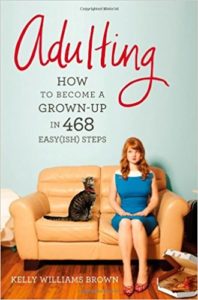 I believe we have found the perfect book for high school grads, college grads and pretty much every neighbor you'll ever have…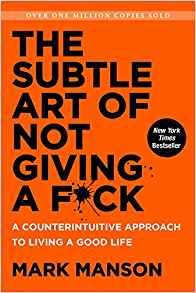 Self-Help the Milee J Way!  Mark Manson gets his message across using academic research and well-timed poop jokes, and by the end, you'll have the motivation you need to choose your battles and actually make a difference in your own life.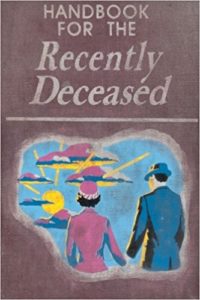 Beetlejuice fans will recognize this book – but if you see words in this literary gem, you're already dead.  Until that happens, this makes one fun personal journal.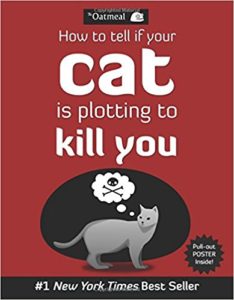 In in nutshell – yes, your cat IS plotting to kill you. This book spells out the signs you need to look for (this info is on a "need to know" basis, and we all need to know…)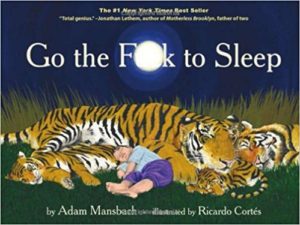 A compilation of bedtime poetry – probably not suitable for children.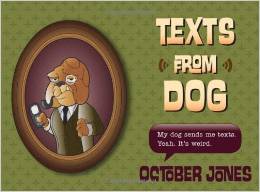 We  started  "Literary Corner" on the site – and had to definitely start with this!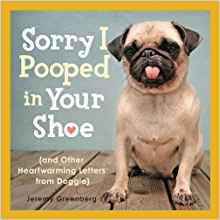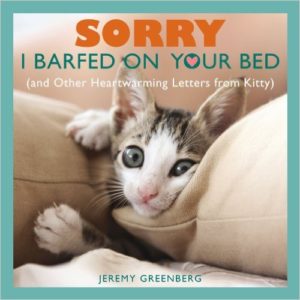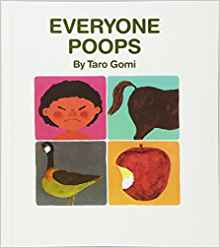 And what Literary Corner could be complete without THIS classic?!