What's not to love here – it's a perfect gift for a baby shower or new Mom or Dad (or for no occasion whatsoever!). There is also a matching set for parent and "youth" (Size S to XL).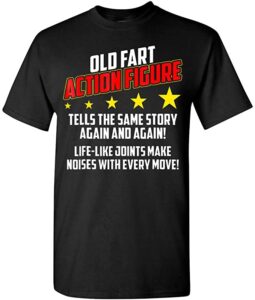 Sooner or later we can all be a action figure! Today your humble webmaster has achieved that status… I wonder if some kid will put me on his Christmas Wish List now? Hmmm.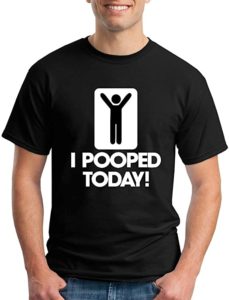 With everything being uncertain lately and you can't really count on anything – celebrate the small things! And if you can't honestly wear this every day – you definitely want to celebrate the bigger things when you can…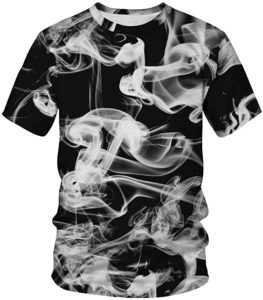 It really may to true that where there's smoke, there's fire. Make a bold move and look a little hotter in smoke! Sizing is a bit off with these and it's recommended that men order a size or two up – and women order true to size (so take that into consideration but even for women we think a size up won't hurt). But whatever size you order, this 3D shirt won't lose its color and its graphics will get you compliments. Poly/Spandex athletic material and Manufacturer will work with you if size is an issue. Just know you're getting a quality shirt at an exceptional price!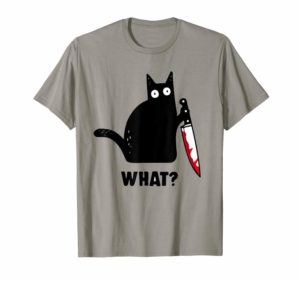 While it's true that black cats get a bum rap for being evil – they still are cats and this is to be expected.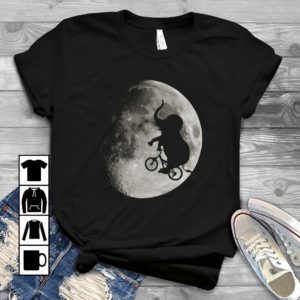 Here is a "Statement Piece", although we have no idea what the statement is… What we do know is that all elephants are cute and this one's having a blast!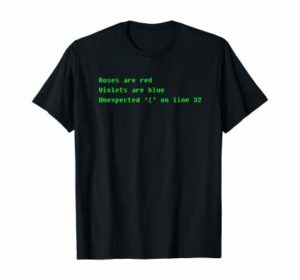 When you want to be a poet, but you're a geek… Show some love to your programmer friends – or go trolling for nerds – this shirt oughta do the trick.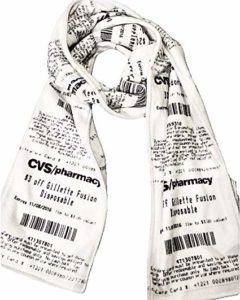 We've all had them – we've all joked about them – now we can wear them like a scarf (who hasn't tried that in paper form anyway?!).  The ridiculously long CVS receipt is now a supersoft fleece scarf and is about the most fun to wear as you can possibly have.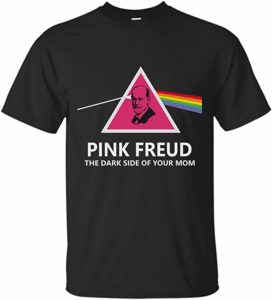 Ran across this over the weekend and just knew that it was meant to be on this site! We are just wondering what Old Sigmund would read into our selection…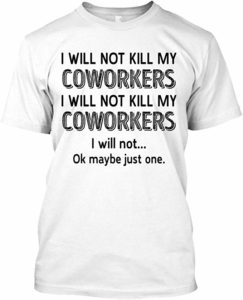 With the Holidays over, you no longer need to be nice to that one person on staff…!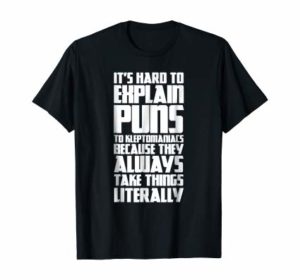 Our ace product researcher Cass has come up with this smart and funny Tshirt that screams "Winner" on so many levels. (Also available in notebook form.)  She may be up for a promotion after this submission…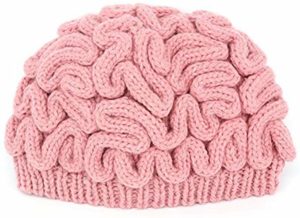 After all, two brains are better than one… Seriously with Winter staring us down, this warm and fuzzy brain is just what you need to keep your other fuzzy little brain a bit warmer – and in fun and unique style!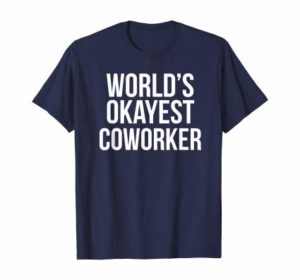 Well, we quickly went from killing coworkers to (almost) praising them. If you have a work favorite – show them your appreciation during the Holidays, for their Birthday – or as a going away present.
Movie lovers can dance their way to Halloween the easy way. Who knew Frankenstein had the smooth moves?!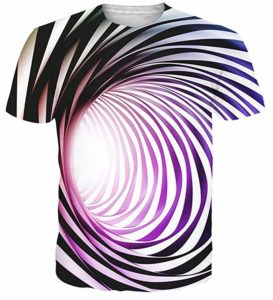 If you're into graphic tees – make sure the graphics are amazing! Polyester and Spandex don't fade like cotton, nor do they crack – this is just a heads up so you don't expect the standard cotton shirt.
Make a fashion statement and color it yourself! If you ever wanted a purple dinosaur – here's your chance to wear it proudly (Dino comes in all sizes). Kids will love to color their own Unicorn, and it'll remain a keepsake long after they outgrow it. Fabric markers sold separately.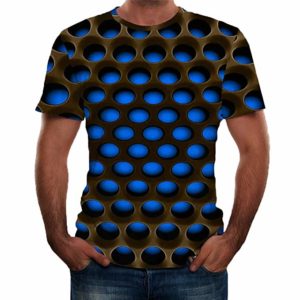 This shirt will definitely play with your eyes – and that's what we love with our optical illusions. Sizing is tricky with this one, so please refer to sizing info in Product Description lower down on the page.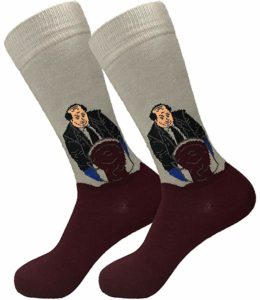 Fans of The Office can truly appreciate Kevin spilling the chili. If you've never watched The Office, you can still appreciate some random fat guy spilling chili. Great for casual wear, lounge wear – and yep, Office wear!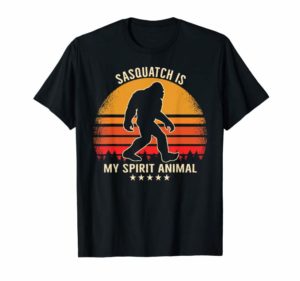 No words needed – just bask in the glory!
A dress belt that ignores standard problems – one hole is too loose and the next is too tight and you don't want to chance ruining your belt trying to punch a new hole. Just slide this belt through to your perfect fit and and buckle ratchets itself into place! Buy with confidence – it comes with 100% satisfaction guarantee, 45 days exchange AND a 180-day warranty.

Even though they look goofy and smell funny – we love them! Help shelter dogs and cats while wearing comfy shoes  by grabbing a pair of Skechers BOBS for Dogs (and cats!). Show some unconditional love for our furry friends (and your feet), and you'll get the "warm and fuzzies" knowing you are supporting the animals who need it most.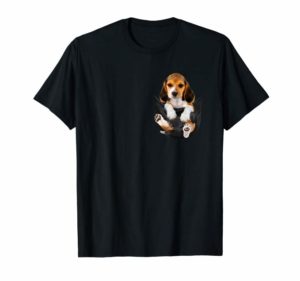 Pocket Puppies! This has a solid 5-Star review – and there is no question why.

Here's one for the little goofs. This Summer, let them leave their pawprints EVERYWHERE!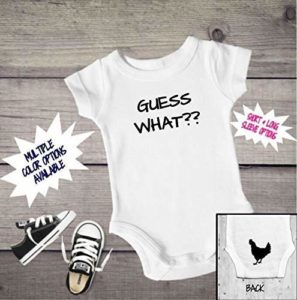 Apparently it's never too early to start this joke!
Love shiny things for parties, raves and festivals? Grab a pair of these stiletto mirror leather boots – and shine on!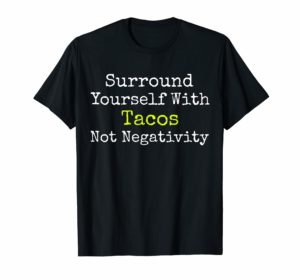 About as "inspirational" as we get around here, but tacos ARE truly inspired…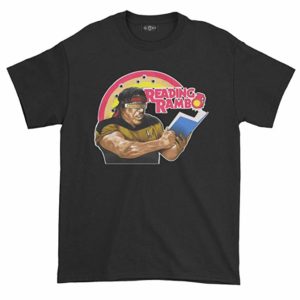 Because you're a Dad, but also a tough dude. Throw in a LeVar Burton Star Trek reference – and you're good to go!
A new twist on the belt – without fumbling with buckles at inopportune times, or having buckles scratch you or anything else. Everyone in the house can use this, especially the kiddoes.
You know it's bad when even a Muppet drops the "VDF" bomb.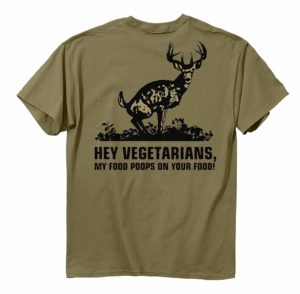 Just gonna leave this here…  As the battle between the two sides rages on – we may as well have some fun with it.
CafePress is doing what they do best – great TShirts! We tried to go with a dog theme, but couldn't say "No" to the hedgehog. Use promo code at the top of their site for additional savings – and get what you really wanted for Christmas.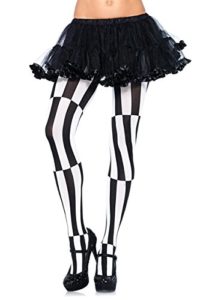 When you just feel like messing with people…
 Cool weather requires cool jammies.
Dino/Science/Nerd Alert – Here come the Velociraptors!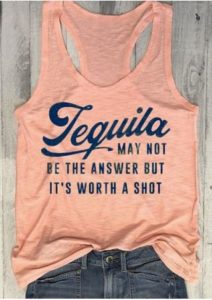 Bellelily has come to Mileej.com and we are stoked. Come check out the best tank tops at ridiculous savings – and all their other fun clothes. Back to School shopping starts here, where you'll find what you want, love and need! Please note that a lot of their products run small – so order up about 2 sizes larger.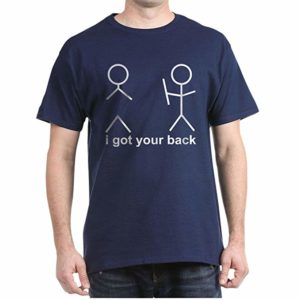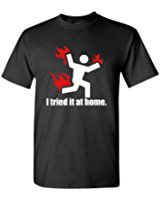 Heed the warnings or take your chances!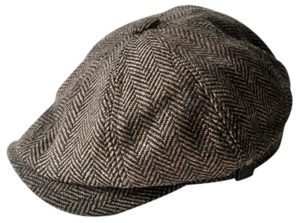 A more relaxed look than the cap above (with a more relaxed price). A great everyday cap!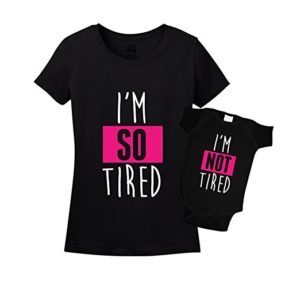 Perfect for every mom and any baby!   Matching outfits are kinda nerdy, but we're making an exception with these.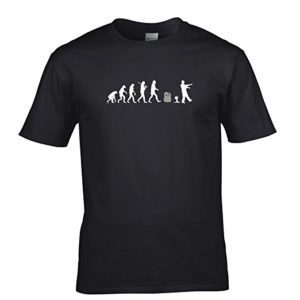 The Theory of (De)(Re)Evolution of Man is now your favorite Zombie Run shirt – or just a weird fashion statement.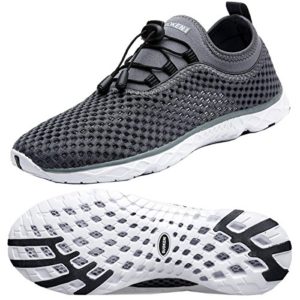 To heck with aqua socks – get the whole darn shoe!  Quick drying and provides the traction you need in wet & slippery areas.  Winter won't last much longer – and these are great beach, lake and boat shoes.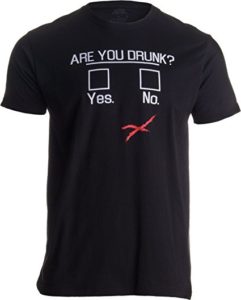 Living in a college neighborhood, this should be the official shirt of Thursday Night (Thirsty Thursdays).  And even though it's not green, this could work very well on St. Patrick's Day!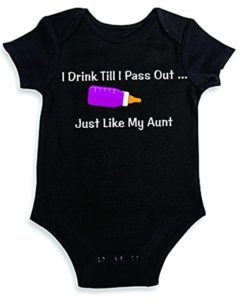 Other styles also available – in "Dad"…
Sparkle in style and comfort with these slip-on metallic glittery tennis shoes and get a little fancy with your feet. Five colors available – from Rose Gold to Black!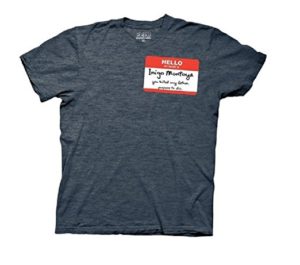 This addition is for my husband and his dedication to watching this movie over and over and over again (XOXO, from his Princess Bride).
People who think turtles are slow have never put these bad boys on and ran around the house!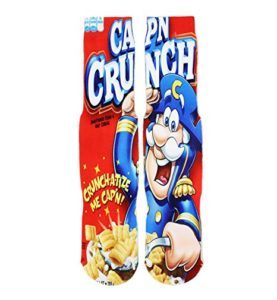 Cap'n Crunch? Your feet deserve a little foodie fun.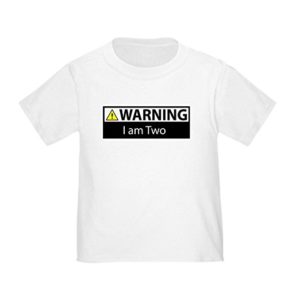 A fashion "must" for the toddler crowd.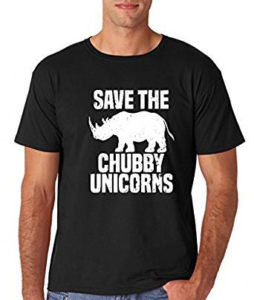 We all have a duty to look out for each other – even those weird looking fat unicorns…
Head-hugging warmth and lightweight.  New at BuckedUp Apparel – Click the link in the menu bar to see the full selection BuckedUp has to offer you! Don't forget to use Promo Code "mileej15" for 15% your order.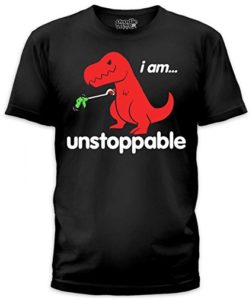 I little motivation can go a long way. Anyone can grab this shirt – no matter how long your arms are!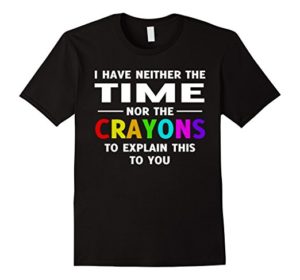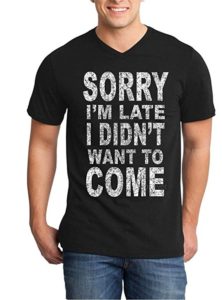 Introverts UNITE! (Actually that's not fair – this shirt fits sooo many occasions…)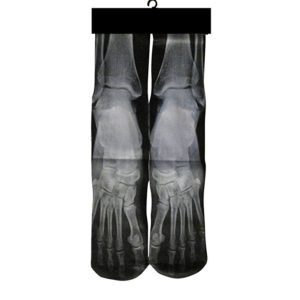 Maybe not for your dressier occasions, but these socks could be very fun!
Get him a belt buckle that multitasks – keep those pants from sagging & keep that beer close! It's actually a very attractive, quality buckle – and then voila, you're hands-free. This suggestion comes from Judy in Tennessee – if you have an idea for our site, contact us at mileejenterprises@gmail.com! (Thanks Judy!)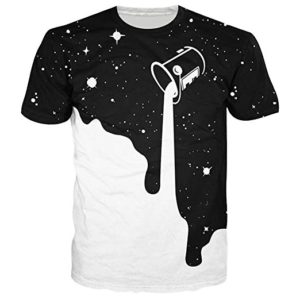 Are you good at spilling? Here's your new shirt! These are smaller sizes – so order 2 sizes up for men, 1 up for women.
We are very happy to introduce our affiliation with BuckedUp Apparel!   Our exclusive line of hunting gear features original BuckedUp® designs that fit any active lifestyle and look as good indoors as out.  We also offer Spooled fishing apparel for all you water babies.  Enter Promo Code "MILEEJ15" at checkout for 15% off anything on the site!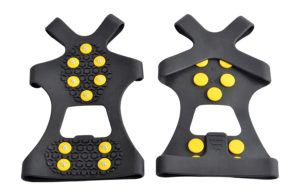 Save yourself the price of snow boots – these slip onto any shoe or boot to make your favorite pair a snow boot. Heavy duty -and with great reviews – tell us that if you live or work where there is snow and ice, you'll want this inexpensive safety measure!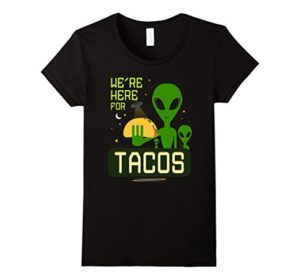 This one is a no-brainer because who doesn't love aliens – and tacos?! Men's, Women's and kid's sizes available.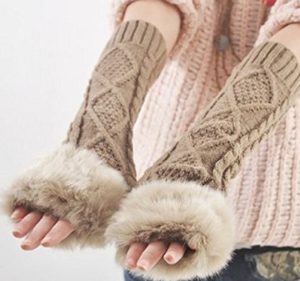 Tackle Winter in style – woolen knit arm warmers combined with  faux rabbit hair fingerless gloves makes staying warm this season cozy and cute!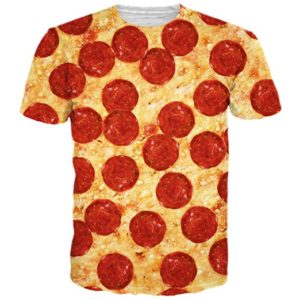 Be a walking Pizza Party and hold the anchovies.  Another great shirt that runs a bit small – men should order 2 sizes up, and women 1 size up from regular.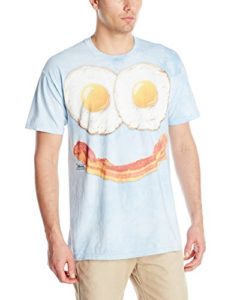 This is what you get to see when the web designer is hungry… and wants breakfast.
Winter is coming – we may as well have fun with it. Ski down the slopes, or trudge through errands, with your favorite tunes – all hands free.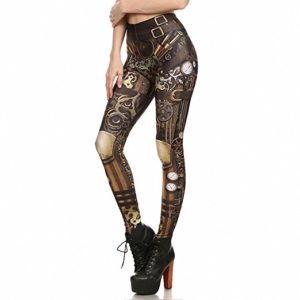 Okay all you legging lovers – we have your casual wear, with a Steampunk flair! Warning: runs a bit small, so order a size up.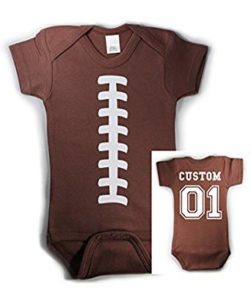 Everyone (no matter how young) should be properly dressed for football season – whether it's a jersey of a favorite player, or the ball itself! Customize their name/nickname on the back, just don't fumble the ball…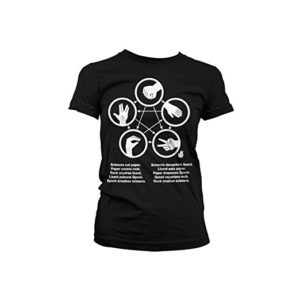 Play Rock, Paper, Scissors, Lizard, Spock from The Big Bang Theory.  It's easy – the rules are on the shirt.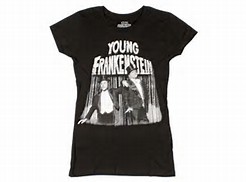 One of our favorite scenes from one of our favorite movies! (You now have this song stuck in your head, right?)
Or maybe jammies are more your style?…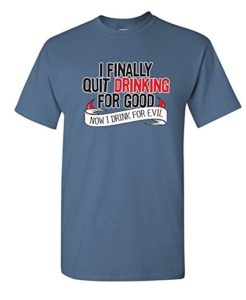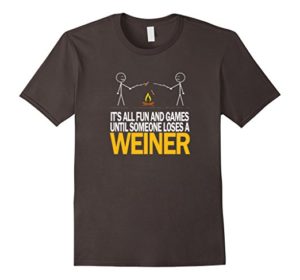 We found his new camping shirt…
For all you alumni of Wossamotta U – show your pride. If you grew up with Rocky & Bullwinkle, you're an alumni!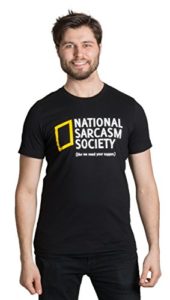 We here at Milee J Enterprises are in a mood…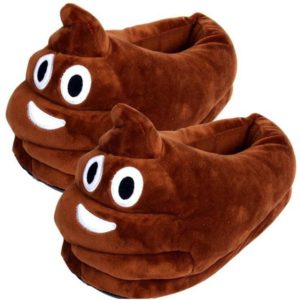 Do you ever feel like you're walking into a steaming pile of &%#$? Now you can relax and be comfortable stepping in poop.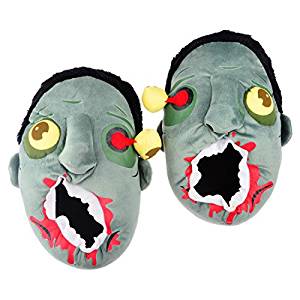 Or if Poop Slippers are too cutesy for your taste, there's always these charming guys!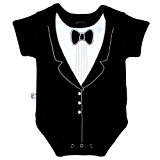 Even an itsy-bitsy has to go formal once in a while.  Who says you can't be suave and stylish while sucking your thumb?
First thing I do when I get home from work is put my "jammie pants" on. Now we can get comfortable and still look like we're dressed for the day.  Reviews warn that the sizes run small – so order a size (or two) up – they have a drawstring, so that's not a problem!