Can't believe it took over an hour to find a decent T-shirt to post yesterday, then today – VOILA – this (literally) stared us in the face in a matter of seconds! We have sooo many reasons and occasions to send this that we can name, but we're sure you will add this to your own list. The Potato Pal runs a close second to french fries as a reason potatoes are the most fun vegetable, although the vodka factor may skew your results…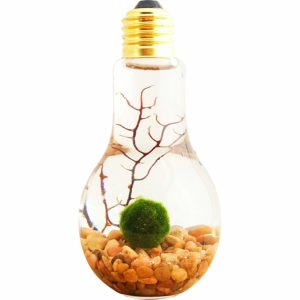 "What, pray tell, is this?!", you may ask. Well, it's a fuzzy little plant called a Marimo Moss Ball – and it's the easiest plant in the world to take care of (even easier than an air plant). Change its water twice a month with tap water and avoid direct sunlight and it's good to good. It's cute, does absolutely nothing and almost impossible to kill – even we could keep it alive! So adorable that we shall call it a sea kitten – but without the little razor claws and litterbox.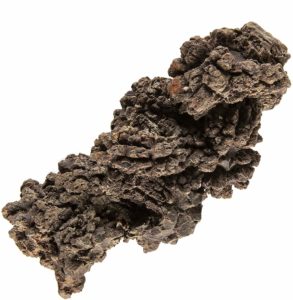 We promised you unique and unusual – and this would hardly fit the bill if you were a dinosaur (which I am often accused of being), but today we bring you… POOP! This authentic piece of crap from Madagascar is dated approx. 100 million years old, and is actually a coprolite feces trace fossil. Since Madagascar has recently banned export of the excrement, supplies are limited – so get your Dino Dung before poo(f), they disappear!
This versatile piece is thick glass melted to fit its natural Teak root wood base. Use it as a flower vase, for air plants, a sand and shell garden – or even a fish bowl. Perfect for a table centerpiece, on a bookcase or in your office, and as it's made with real wood – no two are the same.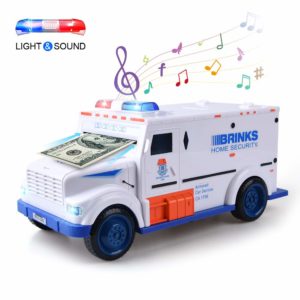 Haven't posted for the little kids lately, so had to make up for it with a Brinks Armored Car Piggy Bank. This has all the bells and whistles – actually bells and lights (and music). This is one you'll want to click through to see – it's way too cool for us to briefly describe – but know that your kids (and grandkids) will love this!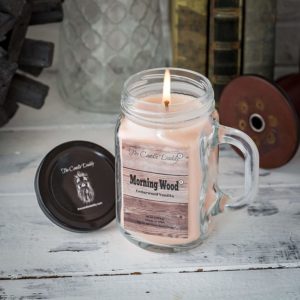 We haven't offered candles lately so our top researcher got on that task first thing in the morning.  Didn't take long for her to find Morning Wood – and what can be better than that? 80 hours of Morning Wood – that's what! With a pleasant aroma of Cedarwood & Vanilla (and a resuable glass jar when you're finished), there is no better way to wake up than with Morning Wood!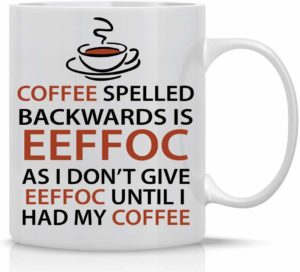 Not sure what more we can say about this mug that this mug hasn't already said.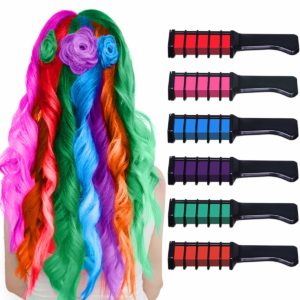 When you want to glitz up, get creative with a 6-pack of color and be as vibrant as you want. It's as easy as combing your hair!
When you're cold this winter, it's time to be warm, be comfortable – be a burrito!  Soft flannel and non-fading, this 71″ tortilla will keep you cozy and will be in stock January 3rd (use the electronic coupon on the order page and save.)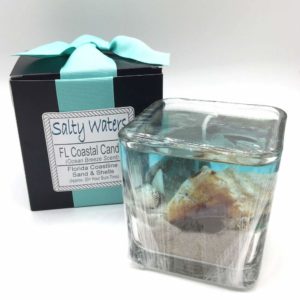 Now that Winter is rearing its ugly head, let's go back to the good old days where only the water is blue instead of your fingers, where is only thing that is ice cold is your cocktail, where you can trade your snow boots for flip-flops… well, you get the idea.  Relive those glory days with this custom-made "cottage ocean breeze" scented gel candle that is decorated with sand and seashells from the Florida coast, and enjoy a beach day – not another snow day!
That "I'm stuck inside with nothing to do" excuse won't work anymore – try your hand at panning for gold.  Get a pound of an actual Alaskan Gold Claim's "Paydirt" and you WILL find gold!  Instructions included and fun guaranteed.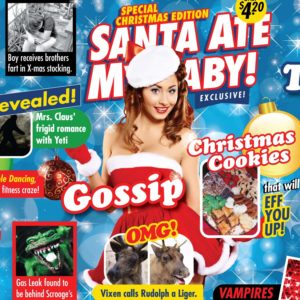 Now that you have the perfect Christmas present, you need the best wrapping paper. Luckily, we have it right here! Thick, sturdy paper – and will get all the attention under the tree!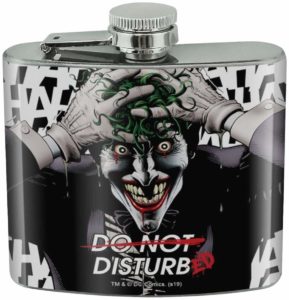 Disturbed + Alcohol = What can possibly go wrong?… Smuggle your favorite drink into football games or keep on hand for "emergency" situations – The Joker can be your Superhero.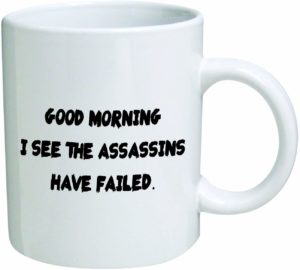 Here's a great gift for just about everyone – Husband/Wife, Boss, Co-Workers, YOURSELF. Simple, concise, true.
And to top off Party Season – you may have to throw a party just to be able to show off these cocktail napkins.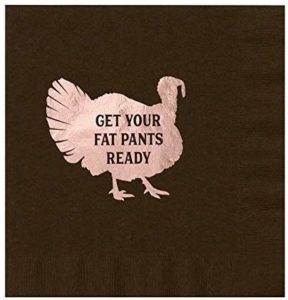 Not much we can find for Thanksgiving, so please accept our meager offering! After all, there is Truth in Advertising with these napkins.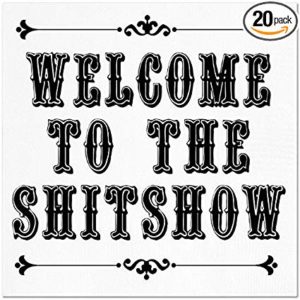 Welcome to Party Season! Keep these on hand for your one party that you know will get out of hand. (Buy a couple when you know that will be every one of your parties.)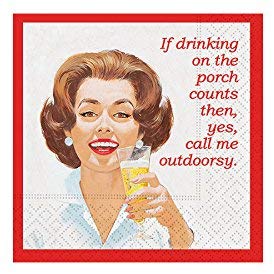 We agreed that we already posted enough napkins, but we just. can't. help. ourselves…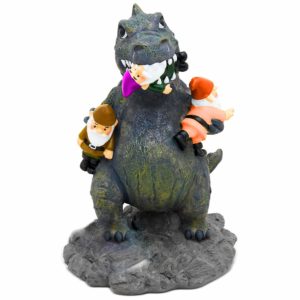 Garden Gnomes – Beware, not all dinosaurs are extinct! Decorate your yard while warning any future gnomes against  setting up camp. This Dino is detailed, durable and comes with a 1-year warranty – and knows that gnomes are delicious.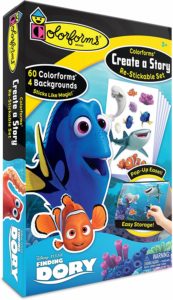 Going old school with Colorforms (yep, they're still around)!  Create pictures with the same great Colorforms stickers you enjoyed as a kid – and get the grandkids in on the fun.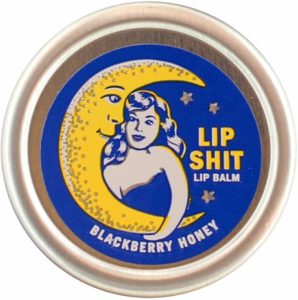 Great product, cool tin – LOVE THE NAME! Stuff their stocking with some of that lip shit…
So versatile and colorful. Make your notes stand out,  doodle away or even cut into strips and make your own gift tags. Box says they're "Perfect for Ages 4+" – so we're all qualified to enjoy these!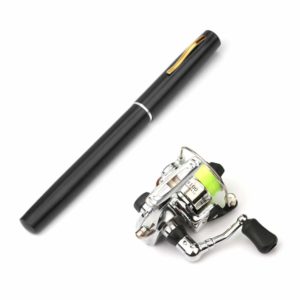 With this telescopic rod and reel combo, your tackle box is as small as your pocket. This literal "Take Anywhere"  fishing pole is perfect for your spontaneous fisherman – and is glass steel fiber strong for fishing freshwater (and even works well in saltwater)!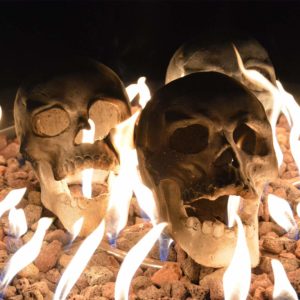 If you're really into Halloween decorations – or just love to mess with the neighbors, you want this!  Toss in the fireplace or outside fire pit and make up any story for curious onlookers. Reusable!
If you're a hunter, fisherman or just a fan of art in any form, this hand-forged hardened blade gives you sharp edge with an old-timey, antique feeling. When the method of manufacturing goes extinct, you'll wish you had this amazing little knife, so don't delay – and don't worry, because it comes with a 2-year warranty/replacement policy along with fantastic customer service. So many uses for such a tiny beauty!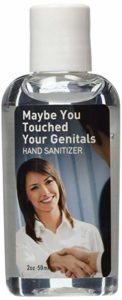 The weather will start to change and you want to be prepared for cold and flu season – and genitals. It just makes good sense.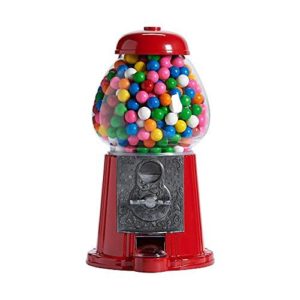 Here's a throwback to our younger days – toss your coins into this gumball bank and grab a quick snack. Fill it with gumballs, candy (M&Ms, Skittles, Jelly Beans, etc.) or nuts and it'll make a great addition to your desk or the kids' room. This is the old school metal and glass machine that we remember – not a plastic wannabe.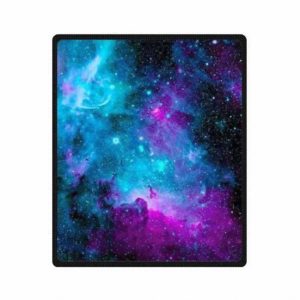 Blankets are kind of a standard gift idea – what isn't standard is the blanket you give. This blanket isn't quite as large as the galaxy, but your toes won't hang out of the bottom. 58″ x 80″ of thin, lightweight and softest fleece – that you can use around the house or the beach (or anywhere in between).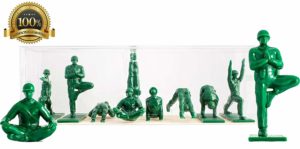 Drop those weapons and give me Downward-Facing Dog! Your favorite little green Army guys have found Yoga – who says the Military cannot also strike the Meditation Pose? OOOOOOMG – too cute!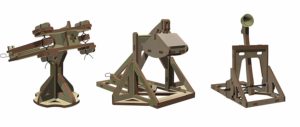 You're sitting on the couch relaxing with your Skittles or M&Ms and someone asks you to pass the treats. INCOMING! If someone has the nerve to ask you to share, they should get what's coming to them… via a mini Catapult (or other Mini Medieval weapons of warfare) that you build yourself.  Also suitable for launching dog treats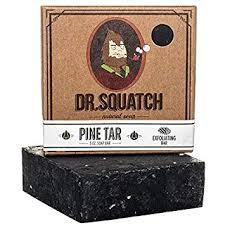 For the guys out there – this does NOT, in fact, leave you smelling like a Squatch!  Woodsy? Yes, but not Squatchy. So be the big, hairy beast that you are – you just don't have to smell like one. Also available in Cedar Citrus.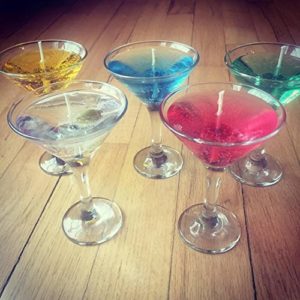 Colorful, scented cocktail candles in a cute Martini glass!  Slow burning gel in four varieties make for a fun little accent to your table – or a great gift (the Regular Martini candle even has the olive in it)!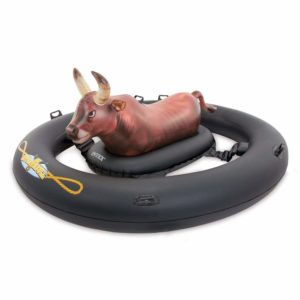 We like to start our Summer posts early so we may forget Winter (who is definitely overstaying its welcome)… So let's begin with a little bull (another reference to Winter? yep).  Drop in the pool or lake and hold on tight – see how long it takes the inflatable beast to throw you off.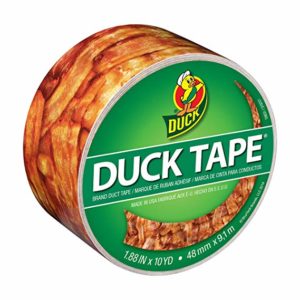 If we've done the math correctly –
Duct Tape Fixes Everything + Everyone Loves Bacon = Every household needs one roll! (If you are married to a Mr. or Ms. Fix-it, you'll need a little more.)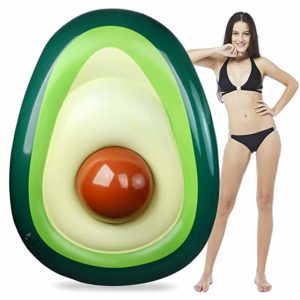 We have your must-have summer accessory for this year's pool and lake fun. Float around on a giant avocado – remove the pit and you have a beachball. Cute and durable – and, as one reviewer writes, "Worth Every Penny" (not very many pennies either!).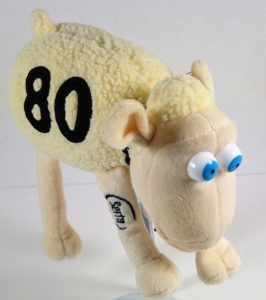 Sometimes our favorite TV characters come from advertisers' commercials. Take #80 for example… Adopt a collectible Serta Counting Sheep and sleep soundly, knowing that this little cutie is all yours!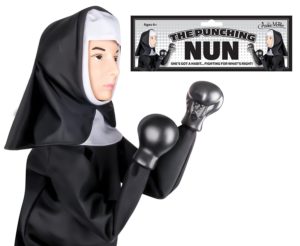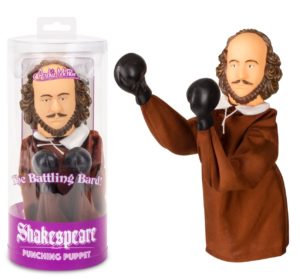 The Battling Bard vs. the No Nonsense Nun – why, just why?  Because UFC isn't silly enough. Puppets sold separately.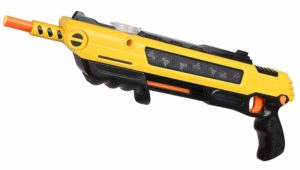 Theyyyy'rrrrre coming – be ready! Retire the fly swatter and blast the little buggers away – all while brushing up with your target practice skills.  Fly hunting can be fun (and more efficient than ever); and the "ammo" is found at any grocery store.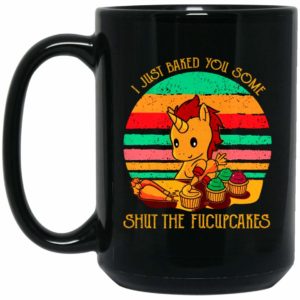 Even Unicorns have their limits…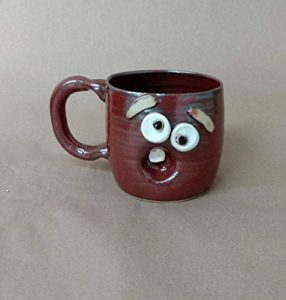 Enjoy your coffee with your new friend – who kinda looks like you before your coffee… Handmade stoneware made on a pottery wheel, is dishwasher safe and has relatable googly eyes (admit it, they ARE relatable!).
It's always Shark Week here – and we gals need a purse for every occasion. Stash your phone, money and keys at the beach where sharks are feared and (even though hims is very cute) he'll instill terror in delinquent volleyball players and old people with metal detectors.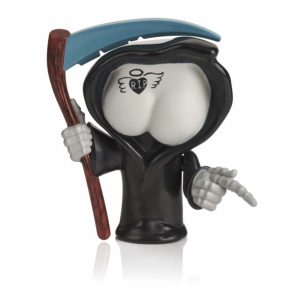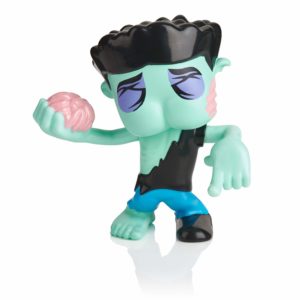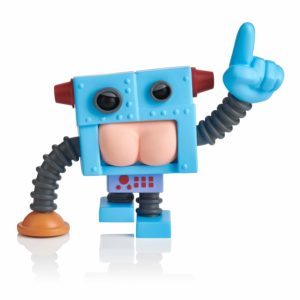 Because you can't possibly have enough toys that fart (and have butts for heads)…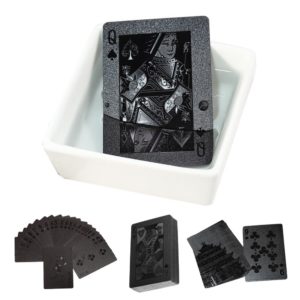 Next time an impromptu card game breaks out – break out these bad boys. Laser-constructed, black diamond waterproof cards make the game a little more fancy – and a perfect add-on to get free shipping to your existing Amazon order!
If you feel brains are in short supply at work or home – grow some more!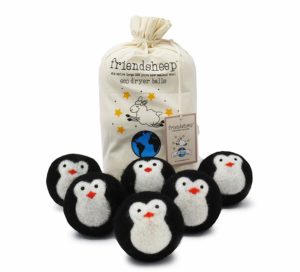 If there is ANYTHING that can make laundry fun, it's these little guys!  Toss out the dryer sheets and throw in the penguins to let them work their magic – they naturally fluff and reduce static (and drying time), and last for 1000 loads. Hypoallergenic, chemical and fragrance free – but go ahead and add your favorite essential oils if you want to add scent!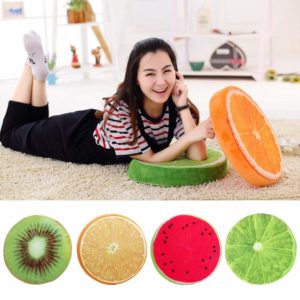 Deliciously comfortable cushions – perfect for stadium seating, throw pillows or back support. Realistic 3D effects looks like you picked these from the garden of the Jolly Green Giant!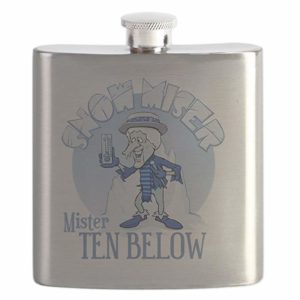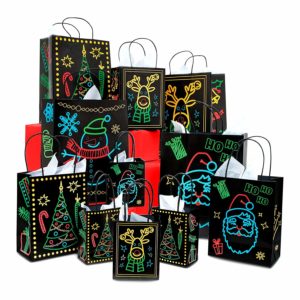 When you hate wrapping gifts but a brown paper bag just won't do – voila! Glow in the Dark Christmas fun right here, folks…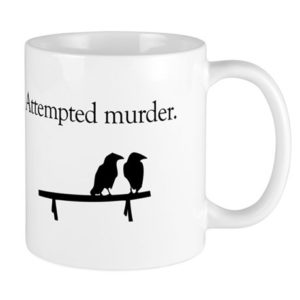 Not everyone will "get" this – but if you do, GET THIS! Everyone needs a little bird humor (and attempted murder) in their life…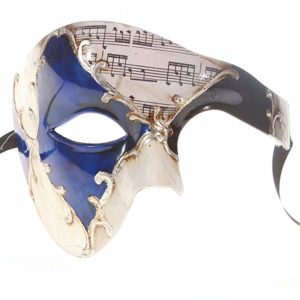 Deciding what to be for Halloween or just your plain old everyday masquerade party? Grab this vintage design and be the Phantom of the Opera (or Carwash or Grocery Store)! This venetian half mask is a popular choice for parties and has many design options and colors to choose from.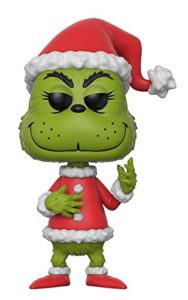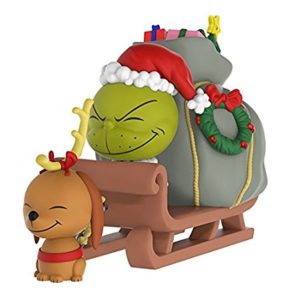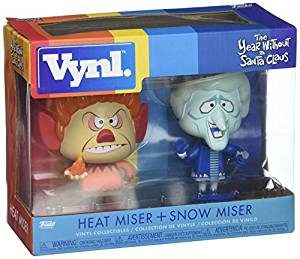 Adopt your favorite Christmas characters this year – kids of all ages will love to find these little guys in their stockings! We are kinda partial to the Grinch (and his dog, Max) – and especially the Miser Brothers!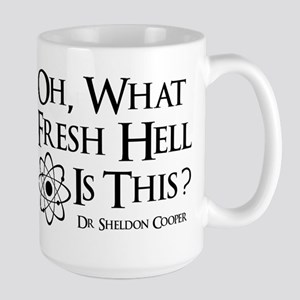 Celebrate the final season of The Big Bang Theory with a question I ask quite often.  Check out CafePress's TV Shows section for my new favorite coffee cup!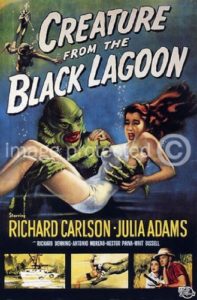 Here's that special gift for your Old, B-Movie Horror Buff! Get the Creature's "Vintage" movie poster – 24″ X 36″ of swampy, slimy, campy goodness.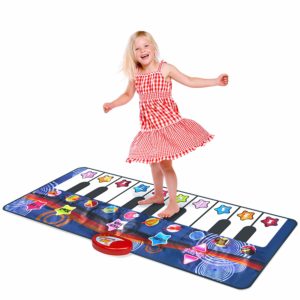 Keep them moving in the cold winter months and let them get creative with music! Use in 4 modes and 10 different instruments and they'll be dancing to their own songs in no time – take THAT Dance Dance Revolution…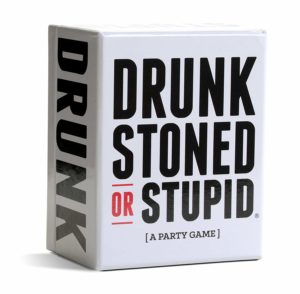 A fun, new game is making the rounds and you'll want this one for all the parties coming up – Holiday, college, anywhere where you're friends don't get offended easily (and the more friends, the better)!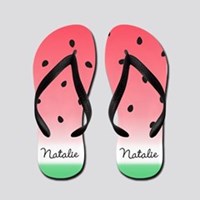 If you've thought of it, chances are it might already be here! Our newest ingredient to our site is CaféPress – the leader in fun gifts and all things personalized. Thousands of "shop or create" tshirts, posters and other gifts to get your imagination flowing and express yourself!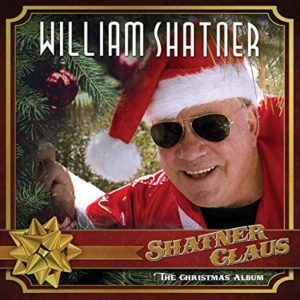 From the other guy who brought you Rocket Man, what can possibly go wrong? Move over Santa, there's a new Claus in town!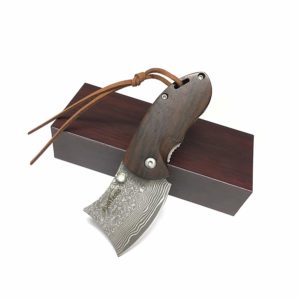 Campers, hunters and fishermen – we have your new favorite knife right here!
ALBATROSS HGDK-002 EDC Mini Damascus Folding Pocket knife, with liner locking function, safe and convenient to use

Made of 67 layers VG10 Damascus Steel Blade, the blade is durable and SHARP

Beautifully etched.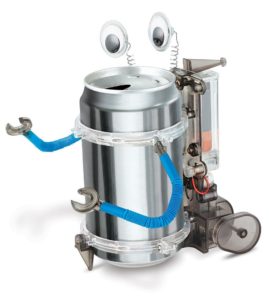 Now you can do your part to aid in the Rise of the Machines – and all it takes is a battery and an aluminum can.  Your kids can terrorize their brothers & sisters, or the cat will forget the dreaded red dot – with Robo Can, the possibilities are endless!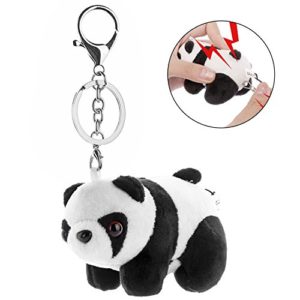 This cute little guy could save you in a dangerous situation. Not only does it hold your keys, it guards you like a Mama Bear and will emit a 130dB alarm to scare away attackers AND then it will send your location through the Smart Positioning App function to send your location to your family and friends so that they immediately come to protect you. (Please download and install the standalone Apps.)
Perfect for older folks if they fall – or the little ones in your family when they feel scared away from home.  All this and a cute button nose!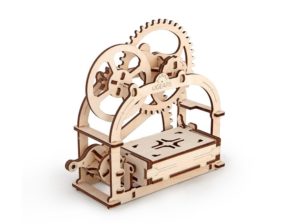 Here's a fun little project that ends up as a decorative box for candies or other little odds and ends. Excellent instructions and rave reviews make this one of our Featured Products!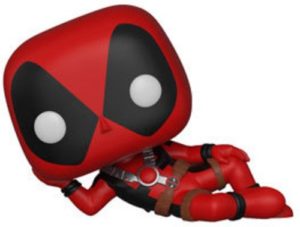 Some say I'm an Idiot Savant (although some forget to say the "Savant" part), but I know what I like – and I like this little guy. Funko is taking orders for tiny, sexy Deadpool and we'd hate for you to miss out!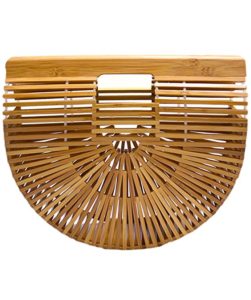 Need to pack a few things to go with your Summer outfit – and your big clunky purse doesn't quite cut it?  Go Au Naturel with this sturdy bamboo handbag!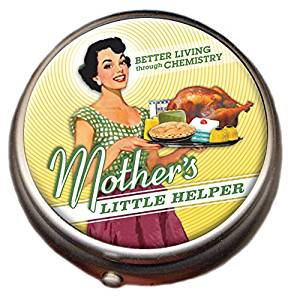 Take your meds on the go and always keep them guessing!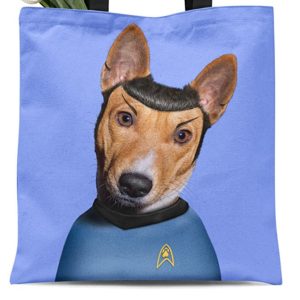 With plastic grocery bags being phased out – or even outlawed – we've got your back!  Whether you go shopping, head to the beach, or just need a work bag –  do it in style!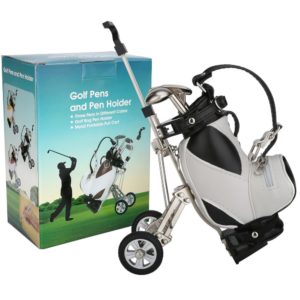 Woo Hoo – it's finally golf weather! But, if you're stuck at home or work, you can still get in the spirit with this great little pen set with its realistic golf bag/stand.
If you've spent any decent amount of  time cruising around the internet, you've probably thought "Awww, I want a hedgehog". Here's your chance! Granted, this little guy won't be starring in any You Tube videos (at least not without your help); but people seem to like him as he sits around and does nothing – sorta like that one coworker that no one can quite figure out.  The cuteness factor with this one is off the charts.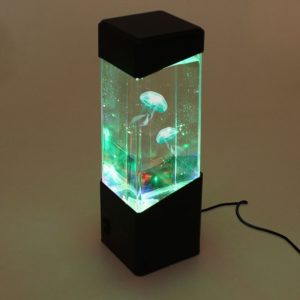 Do you love jellyfish but hate the whole stinging pain, itchiness and numbing stuff? Corral those suckers into this cool little lamp and enjoy! Disclaimer: These jellyfish are not real – so no tank cleaning, feeding or PETA protests are involved.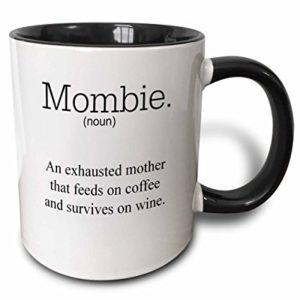 Great gift for Mom (Designed by Captain Obvious).  How have we not heard this word before?!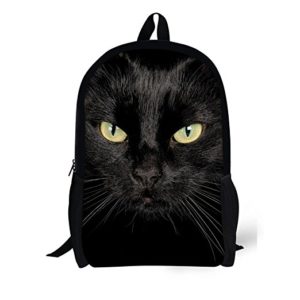 We at mileej.com have a love of black cats (in our house, we call her Tweezer) – so it's a no-brainer that we offer this 5-Star-Rated kittyface backpack. A little on the smaller size, it will work well for a little kid's school backpack – or a big kid's gym bag. Either way, we should all tote around a Tweezer (attitude and all!).
Doctor-recommended retro awesomeness!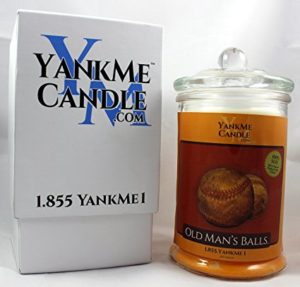 The art of bait and switch is alive with these candles, which is a good thing! (Hint: Does not really smell like old man's balls… BUT would make a great Father's Day gift – or a really awkward Mother's Day one).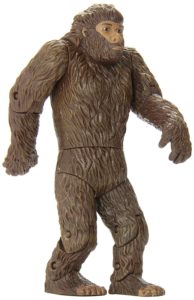 Because we truly believe every person and every website needs a Bigfoot.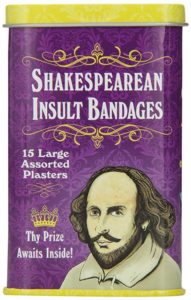 Everyone gets boo-boos, it's how you deal with them that counts.  Instead of crying and carrying on, let an old dead guy insult everyone who gazes upon these bandages – and show a little class (very little class).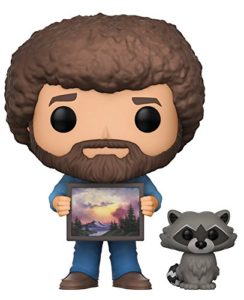 He's a painter, he's an internet meme, he's the master of home perms and he's been dead for over 20 years. He's BOB ROSS – and now he can be your little buddy!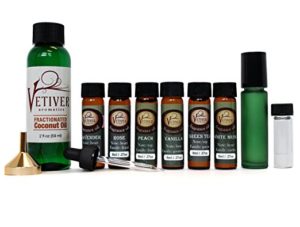 Do you love scents and perfumes? Slip into Mad Scientist mode and make your own!  Create one-of-a-kind, signature perfumes with this starter kit.  Fragrances can take you from a hobby to your own business – now is your time to make something memorable.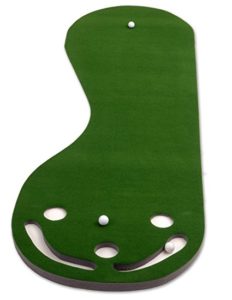 Perfect portable practice putting green – don't let your game suffer when the weather won't cooperate.
Tuck away whatever you want to hide from prying eyes in a Sharpie that actually writes!  Stash money, medicine, "whatever" in your car, purse or pocket and nosy people won't catch on.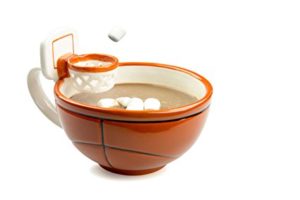 Just in time for March Madness!  Our motto is to offer you the Unique, Strange, Wonderful and Absurd – this covers all bases.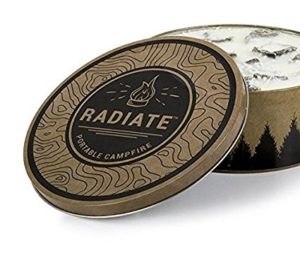 Camp a little safer and with more control with Radiate's Portable Campfire. Easy to light, easy to fully extinguish and safe for marshmallows – they won a Trifecta here.  Makes a great little fire pit for the backyard too!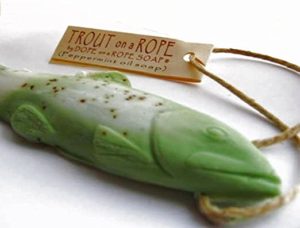 Just because fishermen are weird like this.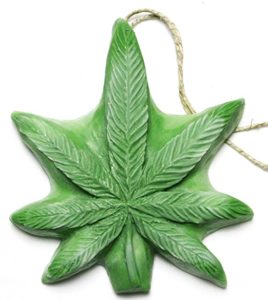 From the makers of Trout on a Rope, here is Dope on a Rope – with the motto "Don't Smoke It, Soak It".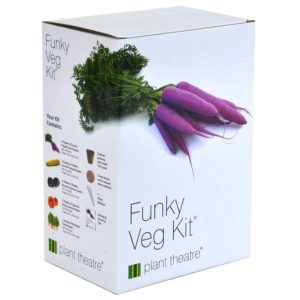 Planting season is around the corner and here is your chance to grow some very unique veggies!  Want purple carrots? Here ya go. Purple-Red Brussel Sprouts?  They're here. Rainbow Chard Seeds? Yep. How about striped tomatoes? Sure, why not! We have everything all in one kit – just add the green thumb.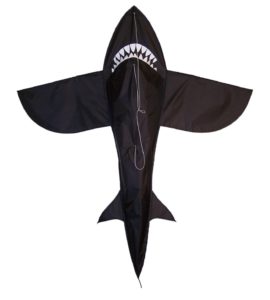 It's almost that time of year! Get those kids (and husband) out of the house and let them start their own Sharknado.

Hug and squeeze this cute little baby harp seal and, well, um, just try it – we dare you!  We all have our moods, and so does "Tony" (yes, his name is Tony…).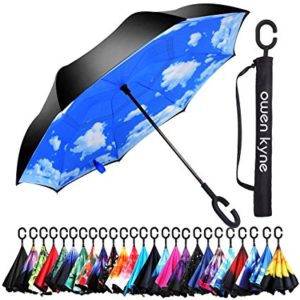 Umbrellas have gotten all fancy-schmantzy and we love it!  When the weather is gray and drippy, look up and see blue sky and white clouds – or a starry night – or fireworks instead!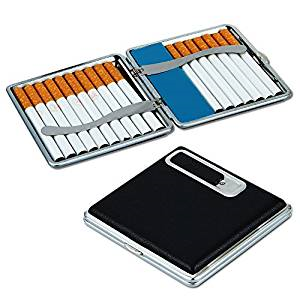 For everyday use or (especially) dressier occasions – carry this sleek cigarette case with built in lighter and leave the gaudy cardboard pack at home. No lighter fluid needed – just power it with a USB. For king (regular) length cigarettes – or other smokables.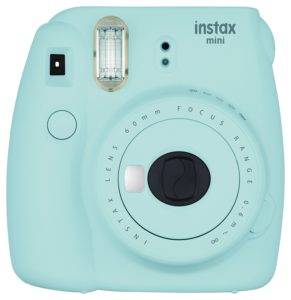 The next generation of the old Polaroid takes instant printed pictures for friends, collages or tuck them in your wallet. Share your photos the old-fashioned way, person-to-person!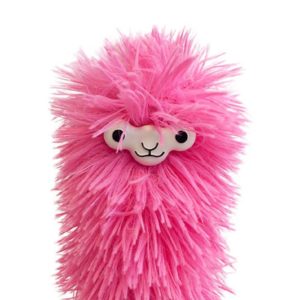 Cleaning is not fun for most people, but dusting with a llama has got to help (it sure can't hurt…)! Beware of fakes (alpacas) and clean with confidence.
Yay, Weinermobile!!!! Now who remembers the song?!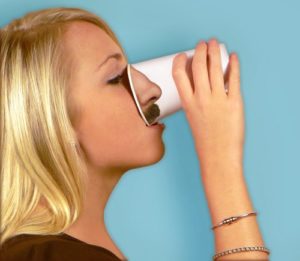 This is so ridiculous, yet we. must. have. these.  Pick a different nose (ewww) with every cup! You will be considered a dork when you break out these cups – but just know that everyone will secretly wish they thought of this.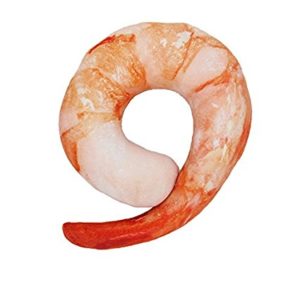 Great travel pillows support your neck and makes everyone around you hungry for the seafood platter.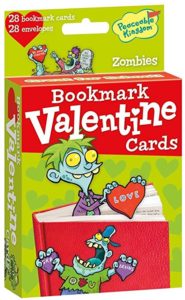 Kids love getting Valentines; and who doesn't love zombies?!  Your kids will send the best Valentines cards this year and be the hero of the playground.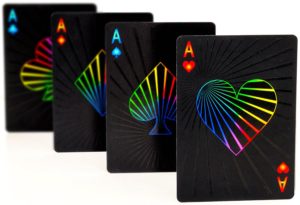 UV Gloss Rainbow Playing Cards are a definite Yes, Please for us!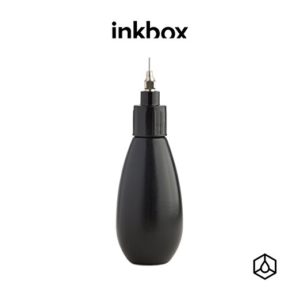 Calling all aspiring tattoo artists! Want to try your hand with semi-permanent results? Or are you thinking of getting a tattoo and want to give your design a trial run? Get creative and original with Inkbox and do it yourself – your tat will last two weeks with all natural ingredients and no long term regrets!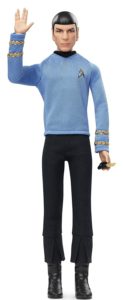 Watching the Big Bang Theory and wanted to post their Mr. Spock cuckoo clock, but it costs over $200, sooo we went with the Star Trek 50th Anniversary Mr. Spock "Barbie" doll instead!
Because some people would not be caught dead in Spongebob  bandages… Time to rock those ouchies with deli food!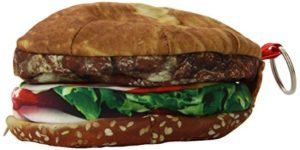 This one gets my personal review – I thought it was too cute that I bought one for myself as a Birthday present. LOVE, LOVE, LOVE IT! So does everyone who sees it. VERY realistic and a good size . Soooo fun and unique – extremely happy with it, a fantastic gift!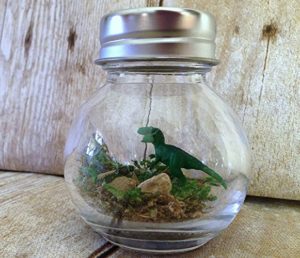 When you're feeling older than dirt – reminisce about the good old days with your pet dinosaur (in his tiny natural habitat).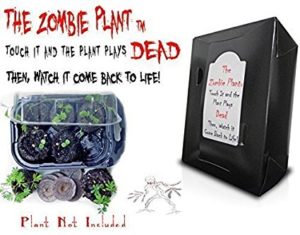 Now you can have a green thumb just like me!!! Just touch this plant and it plays dead – but unlike me, it will come back to life in minutes…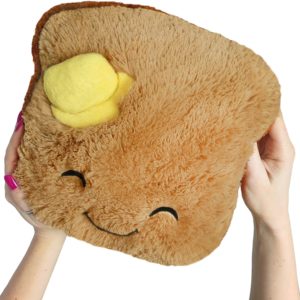 Just because we grow a little older, it doesn't mean we don't want to cuddle something soft and squishy. Little kids have purple polka-dotted elephants and teddy bears – we have toast. This little guy is 7″ of lovable, fuzzy comfort food.
Love Gummy Bears? Want to see what makes them tick – from the inside? Are you a little twisted? Do I ask too many questions?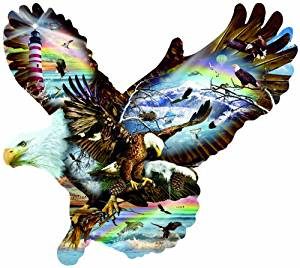 A thousand pieces and no corners – this jigsaw puzzle has leveled up!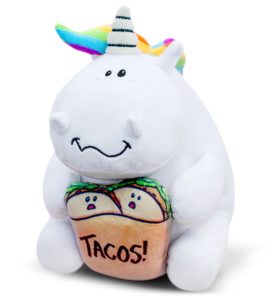 This little guy has it all – first of all, he's a unicorn, and has tacos, and farts. A triple threat! At least he doesn't poop (that might be Sparkle Farts v2.0…).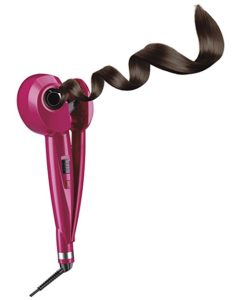 I've seen the commercials, I've read the reviews, I just wish we had these when I was using hot rollers, old-fashioned curling wands or the horrible home permanent kits.  Instant curls come easy now, yaaaay!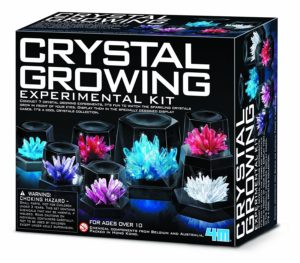 Calling all Junior Geologists – put this on your Christmas gift list! (Also makes a great gift for "certain smokers" who live in Legalized-Marijuana states – no muss, no fuss and trippy results…)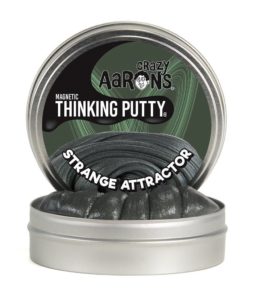 Remember the old movie "The Blob"?  This magnetic slime is The Blob in a can.  Use a magnet around this stuff and it comes alive! It's a great little stocking-stuffer.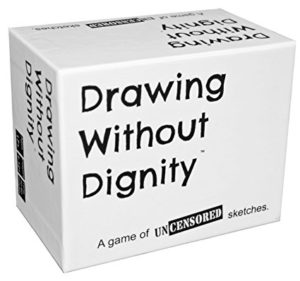 Once upon a time, there was Pictionary. Ahhh, those were the good old days!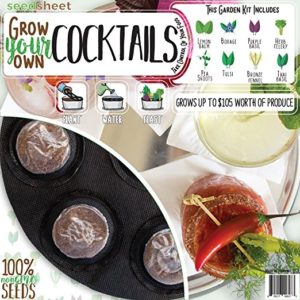 Farm-To-Table has been replaced with Farm-To-Bar! Now you can grow your own cocktail herbs and become the ultimate mixologist, or you can absolutely win the holidays with this amazing gift. No greenthumb required!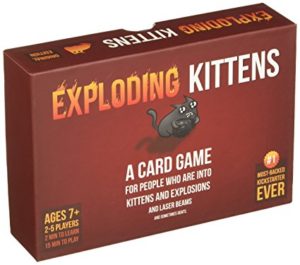 Exploding Kittens is a card game for people who are into kittens and explosions and laser beams and sometimes goats. This box, like 99.99% of boxes, does not meow and, here at Milee J,  it's right up our alley! Fun for the whole family (well, the cat may get a little pissy…).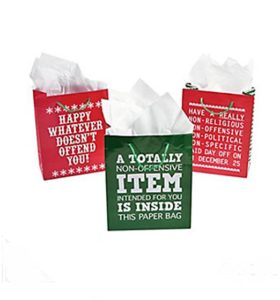 Best invention lately = gift bags! Now they've even improved on that.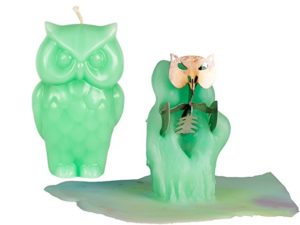 Most people love candles, lots of people like owls, all people have skeletons – something for everyone?!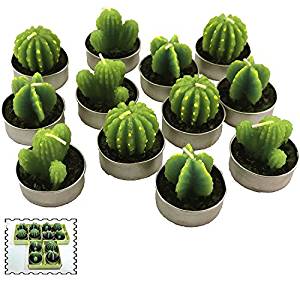 After the post above, it's time to "cuten" things up. These should work.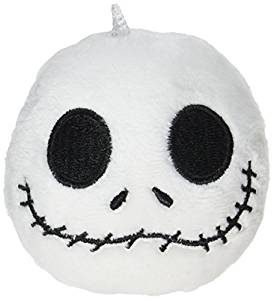 Bringing back one of last years' favorites. Although the debate still rages – is it a Halloween thing or a Christmas thing?  Now you can hang a Halloween thing on your Christmas tree and be just as confused as we are…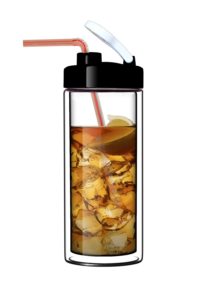 A double-wall, air insulated glass travel mug that keeps drinks hot or cold (but comfortable to the touch) and very durable. Tea/flavor infuser is sold separately for custom made drinks on the go! Dishwasher safe and six month warranty make this a great buy!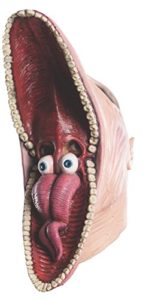 The simplest costumes are the best – add this Beetlejuice mask to your favorite outfit and you're good to go. Personally we would go with an evening gown…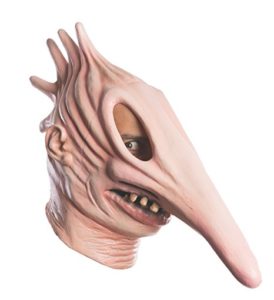 Here is the counterpart to the first Beetlejuice mask above – perfect for a couples costume!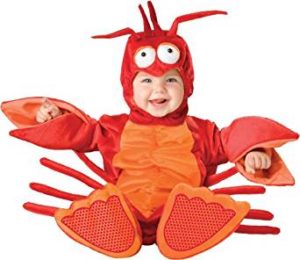 Lobsters have always been delicious (to us at least), but now they are downright adorable! Just in time for Halloween – butter and lemon not recommended.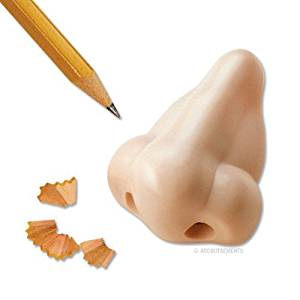 Your Back to School shopping is not complete without sending them to school with a pencil sharpener! Mom & Dad may even want one for work…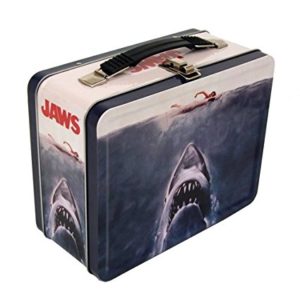 I kinda miss the old days of metal lunch boxes… Those days are BAAACK! Ahhh, Shark Week Continues.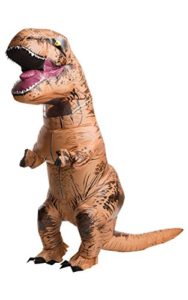 Yes folks you can be anything you want when you grow up, sooo  – BE A DINOSAUR! You've seen the videos online and on TV, now star in your own prehistoric saga. I've even done a fundraiser as a dino – trust me, this is the most fun you can have over and over again because absolutely everyone loves a 7-foot inflatable dinosaur.

It was the best of nights, it was the worst of nights (not really).  I recently joined the DJ Trivia tournament at one of my favorite places. Apparently I suck at trivia, but got to see my Cassie. Cassie reminded me that there are people who have a real need for a yodeling pickle. Thank you, Cassie – your service is appreciated.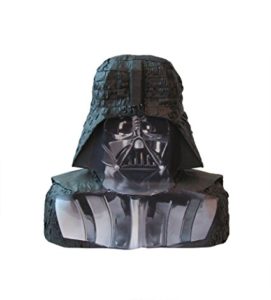 One of the scariest moments in my life was arming little kids with a blindfold and a stick and letting them whack away at a pinata. If I only knew back then that there were pull-string pinatas…
Forget the remote-controlled cars, planes and helicopters and get yourself a SHARK!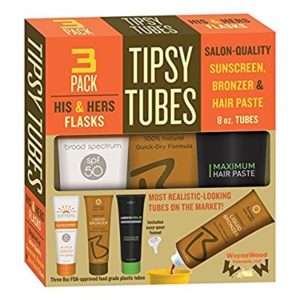 Sneak your favorite drinks past the Security Guards with these flasks and quit paying stadium prices!
Cuddle up to the ones you love – in this case, it's ice cream sandwiches and cookies. And as a bonus, the cookie SMELLS freshly-baked!
While texting and emailing may be faster – they aren't this much fun!  The ladies in your life will enjoy these vintage blank  cards that can be used for any occasions – whether it's growing old or just general sass!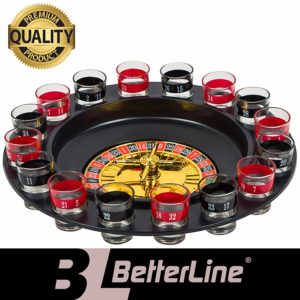 Coolest Drinking Game Ever! Parties? Camping? Poolside? You Name it! (But play responsibly.)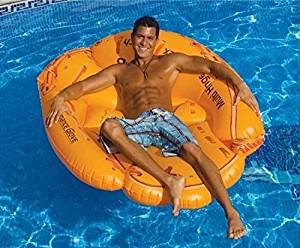 Let summer shenanigans begin!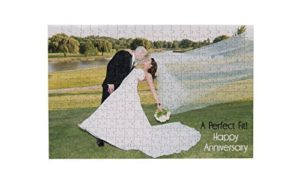 Jigsaw puzzle lovers will love their favorite picture featured on this 308 piece puzzle. I bought one for my brother-in-law as a Christmas gift (with his puppy on it) and he absolutely loved it.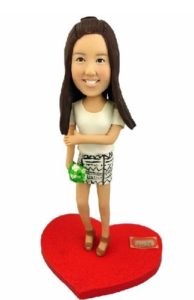 Make yourself – or anyone else – into a bobblehead.  Personalized gifts are  very appreciated and this is the ultimate in personalized.  Bobblehead is based on photos you submit and you can customize everything else! This is truly unforgettable.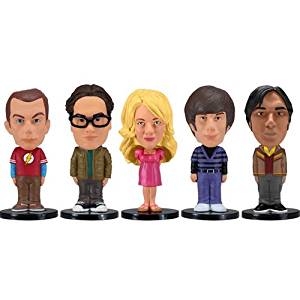 Unleash your inner nerd with the (bobblehead) cast of Big Bang Theory.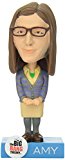 Just don't forget about Amy Farrah Fowler…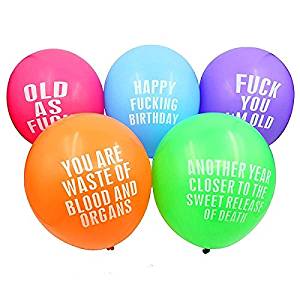 Rule #1 – Never show up to a party empty-handed.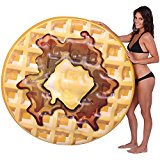 Time to hit the pool or lake in style – and your style says "I want waffles".
Be the envy of all who float by!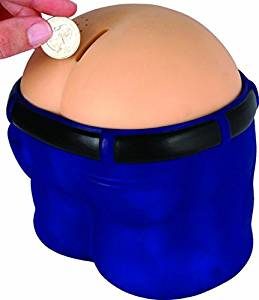 Teach your children the value of saving money while realizing the value of "bathroom humor" with this farting butt bank.  Great for husbands, too!