Aaannnd you should've seen it coming. Our new Highlight Item in "Miscellaneous Fun Stuff" at mileej.com –
We've heard the mumblings and grumblings of "Too much dog stuff here", and we DO love our feline friends – so we are giving our cat lovers something that all cats seem to love about themselves – Kitty Bits!
If you've ever met a cat, and struck up a friendship with them, you know that they love to show off their butts (usually right in front of your face and and in close proximity). Now you can pay homage to your furry little fiends all year around with what the publisher of this calendar still has nightmares about – Cat Balls.
You no longer have to pick which animal is your favorite – you can get both cat "stuff" AND pooping dogs – we are an equal-opportunity pet website.
We all have that friend or coworker that frequently drops the F-Bomb (around here, that would be me…). We now have the perfect accessory for their home or office – just hope that they don't "throw it around", looks like it would hurt.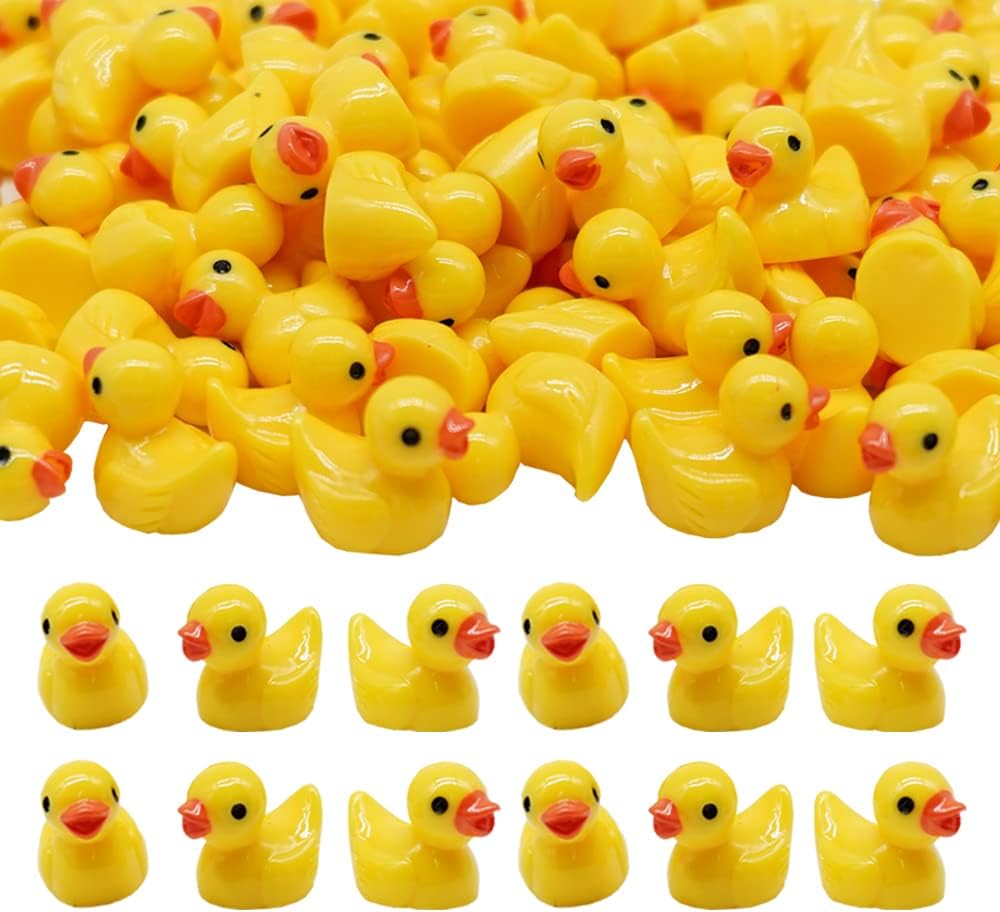 Two necessary items for anyone who loves random fun and general silliness are the self-adhesive googly eyes and miniature rubber ducks. Although the tiny ducks need not be made of rubber, they are required to look like one – we don't make up the rules…
Miniature resin ducks last a long time and are good for cakes, parties, keeping coworkers guessing which crazy person left one on their desk or workbench, and maybe a little token of appreciation to the mail carrier, convenience store clerk or (along with a tip) for your wait staff and bartenders.
Googly eyes? Book covers, pictures, computer monitors – anywhere and everywhere! But you already knew that. Both duck and googly eyes are inexpensive – so step up your game and go crazy with both in your arsenal!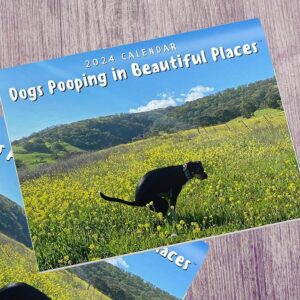 I guess we are turning into a Pooping Dog supercenter – from jigsaw puzzles to balloon dogs (and yep, their balloon poop). So why not add a calendar into the mix…? While it was never an ambition to become all things defecating dogs, we embrace this new little quirk and this awesome stocking-stuffer (yes we said stocking-stuffer, a term that will soon flood your newsfeed any time now).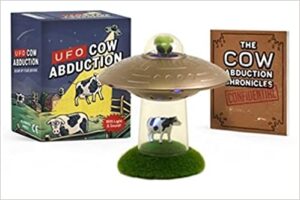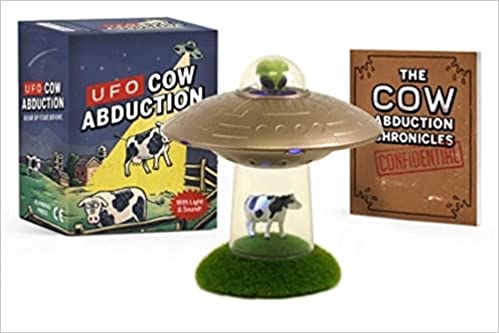 We're kinda in a Cow Moo-d today. We have a Miniature UFO Cow Abduction book with action figures in the Literary Corner. We have Van Gogh's UFO Cow Abduction on a Starry Night T-Shirt in Clothing (no wonder he went mad). So we've decided on a simple Cow-Inspired mug (hold the Aliens/UFO) for Miscellaneous Fun Stuff. Cows are definitely taking over the site lately – and we like it that way!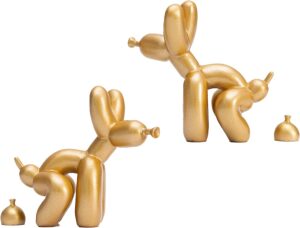 Our newest unpaid intern aced her first assignment! Little Miss Addyson is our youngest intern ever (probably the youngest intern anywhere) brings her nine months' experience of being a baby by combining her love of balloon dog toys with her knowledge of balloon poop – because when you're nine months old, it's all about the poop… And she found you a great bargain with a set of two poopers, so now you can keep a puppy AND share one with a friend. This is too good to pass up.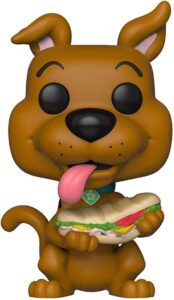 Kids love him, parents are mostly sick of him, but there a consensus – Funko's Scooby Doo is adorable.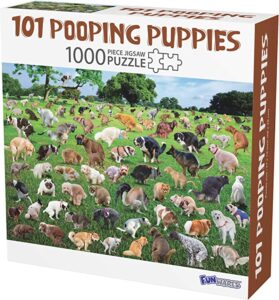 People love puzzles, people love dogs, dogs love to poop – there's so much to love here!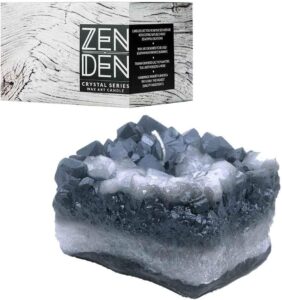 Now that it's October, we are legally allowed to suggest "stocking stuffers"! Soooo – our first suggestion is a fine bit of wax candle art that is a beautifully detailed replica of quartz crystals (right down to the depth of color and iridescent shimmer). Functional, decorative and many colors available.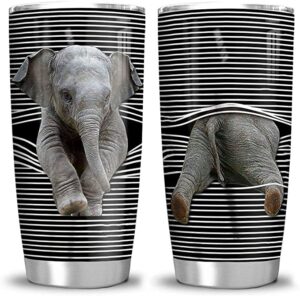 We here at Milee J wish to go on record that we are strong proponents of Elephant Butts. Elephant Butts belong in every home, office and car – in fact, they belong anywhere you travel. Show your support for Elephant Butts and enjoy your hot or cold beverages (and the view!) by adopting an elephant butt of your own.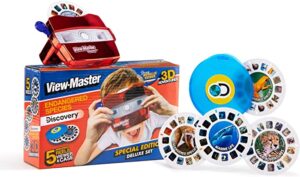 Feeling nostalgic and so happy that these are still around – the original virtual reality "glasses". You don't last generations unless you were, and are, amazing – and the classic View-Master checks all the boxes! Introduce the kids to your childhood toy – or get one for yourself and relive the fun.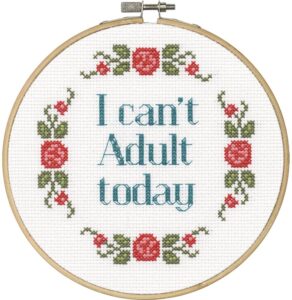 Learn a traditional craft while stabbing something repeatedly – then you just MAY be ready to Adult today!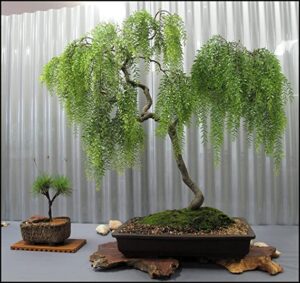 If you're still not sick of months of gardening, bring your hobby inside for the Fall and Winter months. Since bonsai trees are notoriously difficult to start by seeds, we start you out with a cutting of a fast-growing Australian Weeping Willow that the manufacturer guarantees (and even helps with growing issues that may pop up). At this price, grab one for home, dorm and office – you have nothing to lose, and a very cool tiny tree to gain.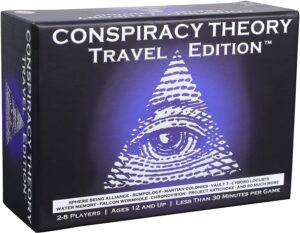 Now your favorite game has a travel size! Bar game anyone? Or maybe the deluxe size for game night at home?… Either way, grab that tin foil hat – you're in for some fun.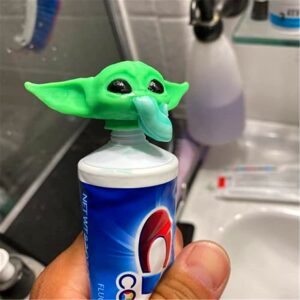 It exists! And we are so happy – therefore it is our pleasure to share with you. Can you say "Stocking Stuffer"?
Enjoy the water in style and float around the lake, beach or backyard on a party island! Fits 6 with loungers and seating area, cup holders and built in coolers. Who needs a boat now?!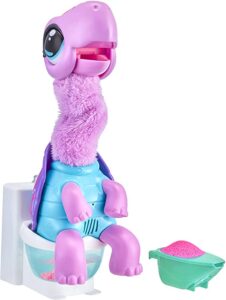 And because you know this site, you knew this was coming! Everyone poops…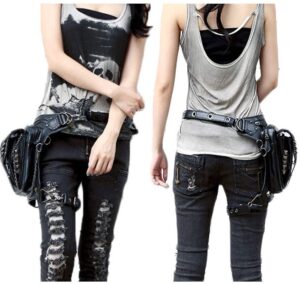 Add a little badassery to your wardrobe with this crossbody/waist/fanny/leg holster bag that keeps everything in place while looking stylishly retro punk.
All natural moisturizing soap, made with essential oils for a light scent, and works great on all skin types – because maybe you don't smell as good as you think. Great value and even better reviews!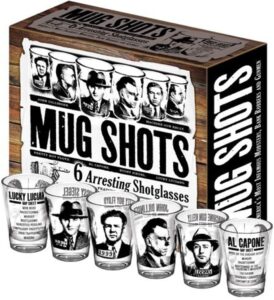 "Mug" Shots with Mug Shots! The End.
Today we put our spin on office supplies – and offices everywhere will be a lot more fun for it! Whether you need a handmade wooden carving of a hedgehog – or a ferocious T-Rex munching on paper, your desk (or workbench) will be a better place with these wild little staplers!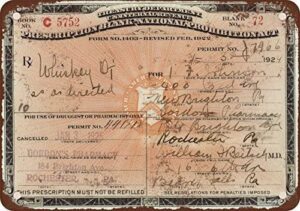 We have always believed in Medicinal Whiskey, and here is a vintage prescription to prove it. A Prohibition-Era replica 'script, set as a metal sign, makes a great addition to your den, home bar – or even your real bar or saloon!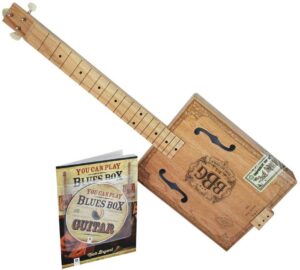 Start off your musical career with this cigar box blues guitar kit. Easy to put together with an instruction book, CD and a history of the blues box slide guitar AND you can play acoustically – even though it comes amp-ready (sorry Mom…). A great beginner's instrument to get a feel for the low down dirty blues!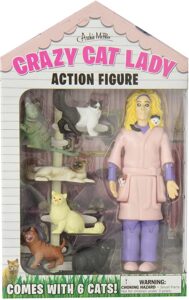 Intern Judy hit a home run with her Crazy Cat Lady Action Figure submission. Some people find their lifelong hobby by taking a hit or miss approach, but Judy understands that can take a toll on money and energy – so take a little shortcut and become a Crazy Cat Lady now and see if it's for you! Your starter kit comes with 6 cats (the bare minimum needed to become a CCL) – so you can ease into the Crazy Cat Lady title.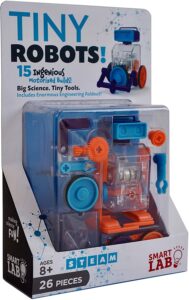 Before they go all Dr. Frankenstein with parts & pieces of other material, start them off on a smaller scale. Start their mini machines and robotics hobby (or career) with Tiny Robots – and build many projects with just the one kit.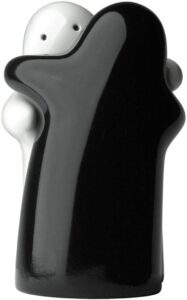 Hugs are the best – food is up there too! Combine the two and you're all set.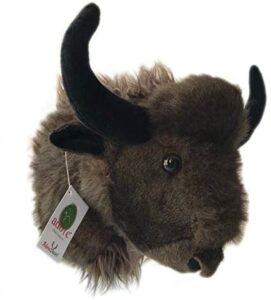 When you're surrounded by hunters and either you can't bring yourself to hunt (or you're just really bad at it), don't feel left out – bag this wall mount Buffalo. He's a heck of a lot cheaper – and much cuter – than their "trophies".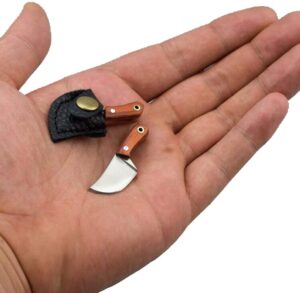 It's mini, it's cute, it's a keychain or necklace – but mostly it's a very useful wood and stainless steel knife you can actually use in an emergency. A roving pack of hamsters stalking you on the streets? Keep your guard up and your protection out of its tiny little sheath and walk safely. Need to butcher that hot dog in the fridge? Here ya go!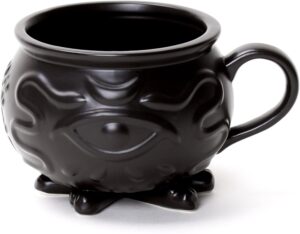 It's never too early (or late) for Halloween, but if you'd use a Witch's Cauldron Coffee Mug – you are not someone to wait for a holiday anyway!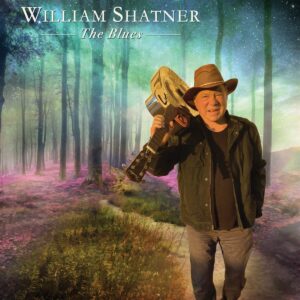 Shatner strikes again! And this time he's singing the blues – he even hit #1 on Billboard's Blues Chart. So isn't it time you join the ranks (cult) that is musical Shatner? Have that one person on your gift list that you just can't figure out giftwise? Trust me, if they have a sense of humor – a Shatner album is definitely in order.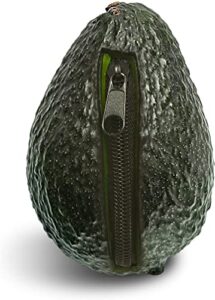 Because regular coin purses are boring… Stash your cash and coins in this realistic avocado coin purse – it's made of durable silicone and comes with a lifetime warranty (and is pretty freaking cute)!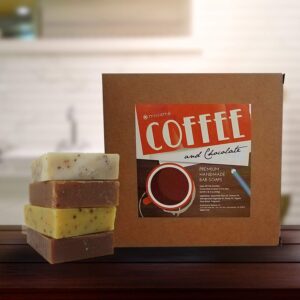 In search of a signature scent? You can be a Cafe Mocha, Cinnamon Latte, Freshly Brewed Coffee or even a Fudgy Chocolate Sundae. Full size hand or body soap bars made in small batches are great for your skin and the aromas are irresistible to coffee and chocolate lovers – which makes this a great gift or stocking stuffer for just about anyone!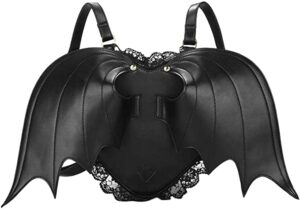 Some gals have angel wings – the rest of us rock the bat wings. (Man made) Leather and Lace make this little backpack a favorite accessory for the club crowd – or for your tiny goth girl. So stash your stuff in this "punk" purse and strut your style.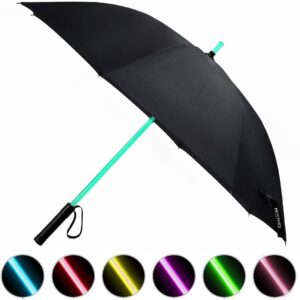 With the weather changing, rain can be fun when you have a 7-color, quick drying, LED "Light Saber" umbrella with a built-in flashlight. Stable and sturdy – you don't even have to be a Star Wars fans to love this one!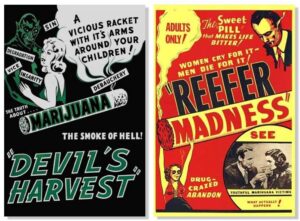 Marijuana – from "Just Say No" to "Doctor Recommended", what a long, strange trip it's been… And the best part are these vintage movie posters – pure gold!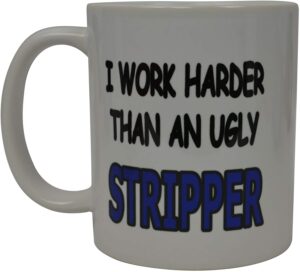 Perfect Employee of the Month Reward right here folks!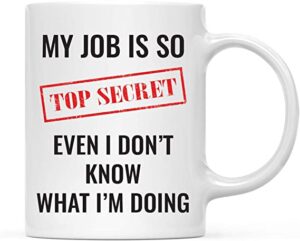 Pack them off to work with their new favorite mug that spells out how we all feel from time to time.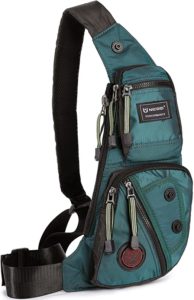 Here is the next generation of day packs – versatile, comfortable and innovative. Carry all the little on-the-go items you need for school, hunting/fishing, hiking – sooo many applications to list here. This crossbody sling can be worn on the front for easy access, or as a mini backpack, and with many compartments to keep you organized. Made of high-quality water and rip resistant nylon with adjustable strap to fit both men and women.
You know you're dealing with the Dark Side when they lie about cookies…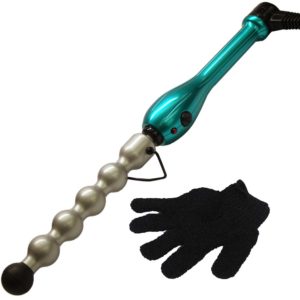 As we slowly climb out of our caves to join the world again, greet it with a new style. Go wavy or try some tighter ringlets – it's all in how you wrap your hair around it. This is a wanna-have for fun Summer hair and a "serious need" for sexy curls – either way, it's a super simple way to get the results you're looking for!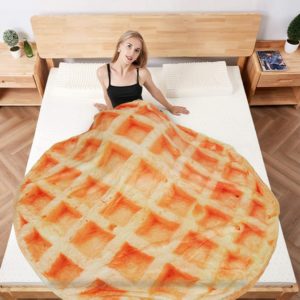 In a world full of tortillas, be a waffle. Now a waffle can make you feel warm and cozy on the inside AND out. This soft flannel throw blanket can only be better if they added scent (but alas, no syrupy smells). Comes in three sizes – so double check that when ordering – and be the waffle your Mom could be proud of.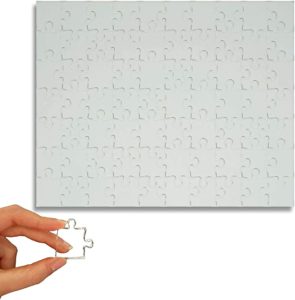 Some evil genius has come up with their version of the "hardest to solve" all-white jigsaw puzzle. Introducing the "hardest to solve" CLEAR jigsaw puzzle. This is actually harder to solve because you won't even know if the pieces are upside down. Model shown is 70 pieces, but there are different sizes – up to 1000 pieces. This puzzle will definitely test your patience and resolve, but does come with cheat sheets offering hints (sealed so you won't accidently see them). Puzzle lovers – click on through and try your luck!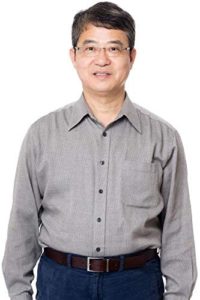 Laughed a little too hard at this one – you really can find anything you want at Amazon! Invite this pleasant looking gentleman into your home and he'll be happy wherever you put him. Need company in the kitchen? He's there! Play a joke on the wife/kids? Stick him behind the shower curtain – he won't argue. Working from home? He looks good in a cybermeeting. Also available in "Old Lady and her Asthma Inhaler", "Asian Guy Reading a Book" and "Old Couple in a Golf Cart".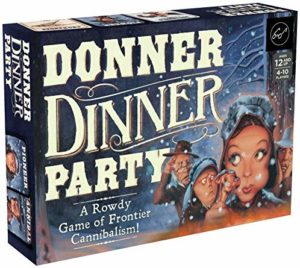 Board games are a dying breed – and speaking of dying, this board game has elements of doom, deception and cannibalism – so maybe that's why… But doom, deception and cannibalism CAN be fun – if you're invited to the Donner Dinner Party! Laugh with History, or in spite of it.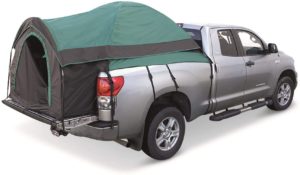 If you have a truck – you have a tent. Distance yourself from home, job and worries – then when you get to where you're going, distance yourself from critters. Easy to set up means easier for you to relax. Read the reviews on this one and know that you are getting quality camping gear.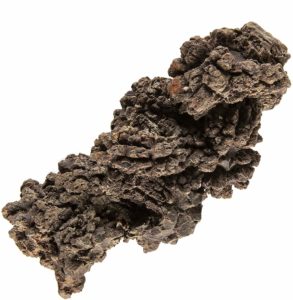 We promised you unique and unusual – and this would hardly fit the bill if you were a dinosaur (which I am often accused of being), but today we bring you… POOP! This authentic piece of crap from Madagascar is dated approx. 100 million years old, and is actually a coprolite feces trace fossil. Since Madagascar has recently banned export of the excrement, supplies are limited – so get your Dino Dung before poo(f), they disappear!
This versatile piece is thick glass melted to fit its natural Teak root wood base. Use it as a flower vase, for air plants, a sand and shell garden – or even a fish bowl. Perfect for a table centerpiece, on a bookcase or in your office, and as it's made with real wood – no two are the same.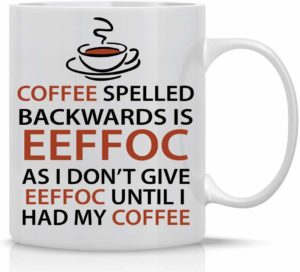 Not sure what more we can say about this mug that this mug hasn't already said.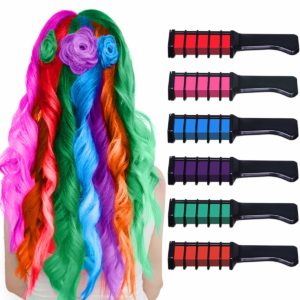 When you want to glitz up, get creative with a 6-pack of color and be as vibrant as you want. It's as easy as combing your hair!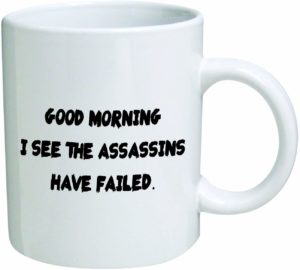 Here's a great gift for just about everyone – Husband/Wife, Boss, Co-Workers, YOURSELF. Simple, concise, true.
So versatile and colorful. Make your notes stand out, doodle away or even cut into strips and make your own gift tags. Box says they're "Perfect for Ages 4+" – so we're all qualified to enjoy these!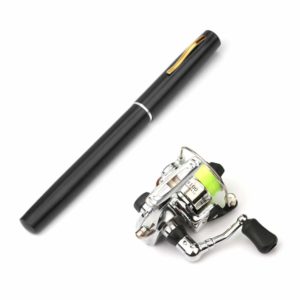 With this telescopic rod and reel combo, your tackle box is as small as your pocket. This literal "Take Anywhere" fishing pole is perfect for your spontaneous fisherman – and is glass steel fiber strong for fishing freshwater (and even works well in saltwater)!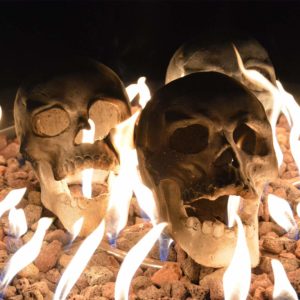 If you're really into Halloween decorations – or just love to mess with the neighbors, you want this! Toss in the fireplace or outside fire pit and make up any story for curious onlookers. Reusable!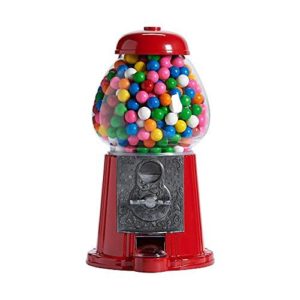 Here's a throwback to our younger days – toss your coins into this gumball bank and grab a quick snack. Fill it with gumballs, candy (M&Ms, Skittles, Jelly Beans, etc.) or nuts and it'll make a great addition to your desk or the kids' room. This is the old school metal and glass machine that we remember – not a plastic wannabe.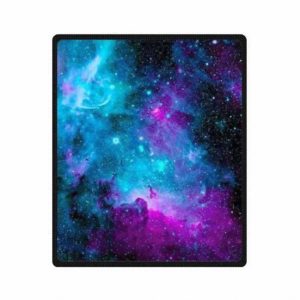 Blankets are kind of a standard gift idea – what isn't standard is the blanket you give. This blanket isn't quite as large as the galaxy, but your toes won't hang out of the bottom. 58″ x 80″ of thin, lightweight and softest fleece – that you can use around the house or the beach (or anywhere in between).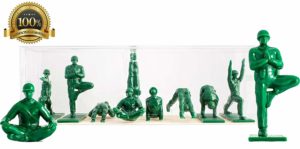 Drop those weapons and give me Downward-Facing Dog! Your favorite little green Army guys have found Yoga – who says the Military cannot also strike the Meditation Pose? OOOOOOMG – too cute!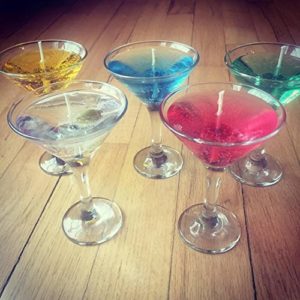 Colorful, scented cocktail candles in a cute Martini glass! Slow burning gel in four varieties make for a fun little accent to your table – or a great gift (the Regular Martini candle even has the olive in it)!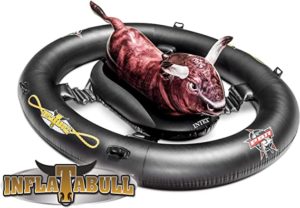 Lets start our Summer posts and shrug off all that 2020 has thrown at us (so far…). We'll begin with a little bull (Another reference to 2020? Yep). Drop in the pool or lake and hold on tight – see how long it takes the Inflat-a-Bull to toss you into the drink.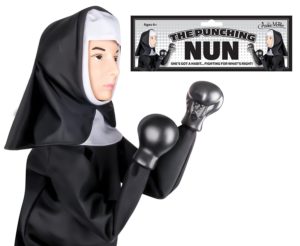 The No Nonsense Nun – why, just why? Because UFC isn't silly enough.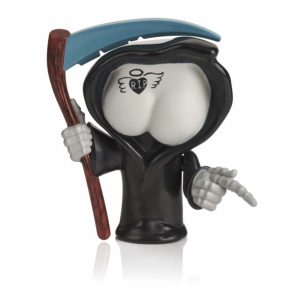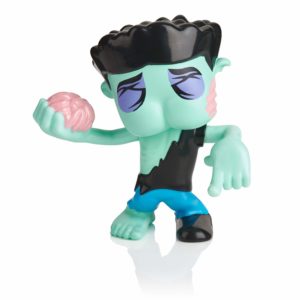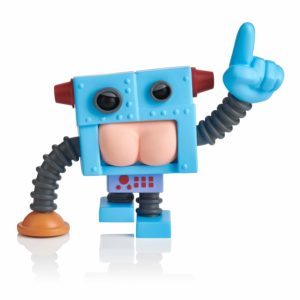 Because you can't possibly have enough toys that fart (and have butts for heads)…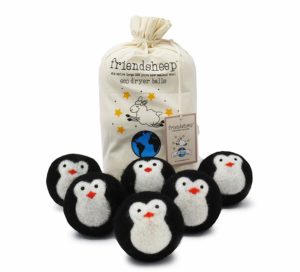 If there is ANYTHING that can make laundry fun, it's these little guys! Toss out the dryer sheets and throw in the penguins to let them work their magic – they naturally fluff and reduce static (and drying time), and last for 1000 loads. Hypoallergenic, chemical and fragrance free – but go ahead and add your favorite essential oils if you want to add scent!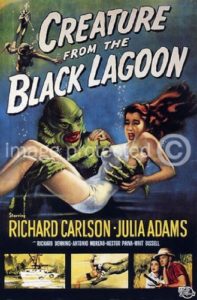 Here's that special gift for your Old, B-Movie Horror Buff! Get the Creature's "Vintage" movie poster – 24″ X 36″ of swampy, slimy, campy goodness.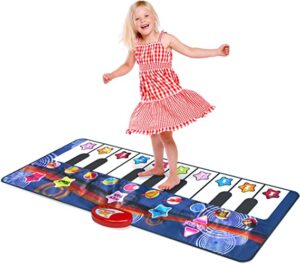 Keep them moving in the cold winter months and let them get creative with music! Use in 4 modes and 10 different instruments and they'll be dancing to their own songs in no time – take THAT Dance Dance Revolution…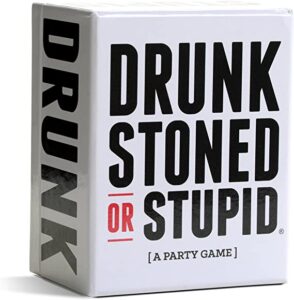 A fun, new game is making the rounds and you'll want this one for all the parties coming up – Holiday, college, anywhere where you're friends don't get offended easily (and the more friends, the better)!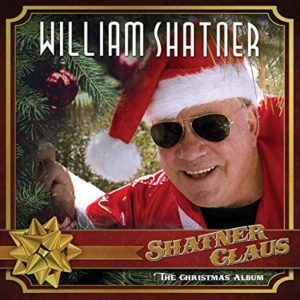 From the other guy who brought you Rocket Man, what can possibly go wrong? Move over Santa, there's a new Claus in town!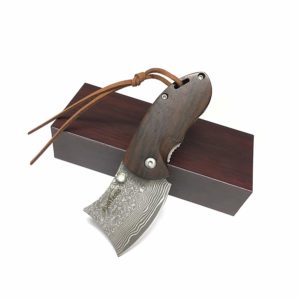 Campers, hunters and fishermen – we have your new favorite knife right here!
ALBATROSS HGDK-002 EDC Mini Damascus Folding Pocket knife, with liner locking function, safe and convenient to use

Made of 67 layers VG10 Damascus Steel Blade, the blade is durable and SHARP

Beautifully etched.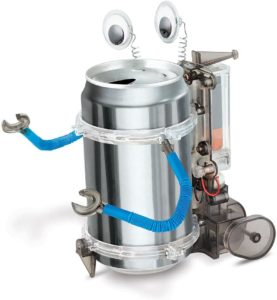 Now you can do your part to aid in the Rise of the Machines – and all it takes is a battery and an aluminum can. Your kids can terrorize their brothers & sisters, or the cat will forget the dreaded red dot – with Robo Can, the possibilities are endless!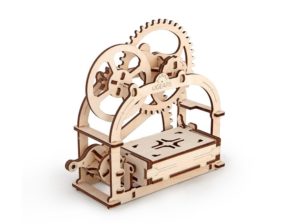 Here's a fun little project that ends up as a decorative box for candies or other little odds and ends. Excellent instructions and rave reviews make this one of our Featured Products!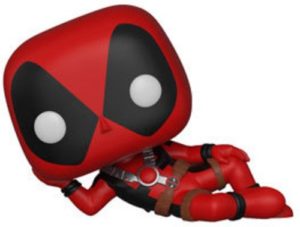 Some say I'm an Idiot Savant (although some forget to say the "Savant" part), but I know what I like – and I like this little guy. Funko is taking orders for tiny, sexy Deadpool and we'd hate for you to miss out!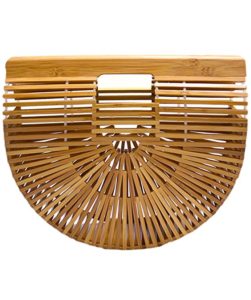 Need to pack a few things to go with your Summer outfit – and your big clunky purse doesn't quite cut it? Go Au Naturel with this sturdy bamboo handbag!
If you've spent any decent amount of time cruising around the internet, you've probably thought "Awww, I want a hedgehog". Here's your chance! Granted, this little guy won't be starring in any You Tube videos (at least not without your help); but people seem to like him as he sits around and does nothing – sorta like that one coworker that no one can quite figure out. The cuteness factor with this one is off the charts.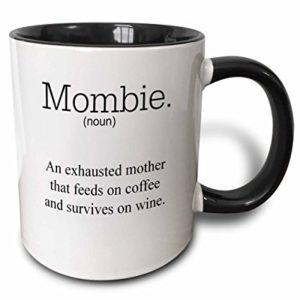 Great gift for Mom (Designed by Captain Obvious). How have we not heard this word before?!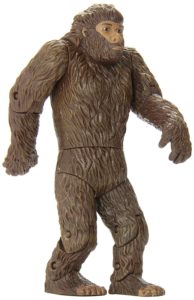 Because we truly believe every person and every website needs a Bigfoot.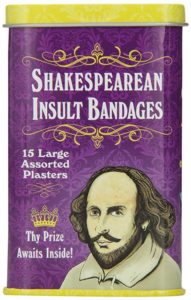 Everyone gets boo-boos, it's how you deal with them that counts. Instead of crying and carrying on, let an old dead guy insult everyone who gazes upon these bandages – and show a little class (very little class).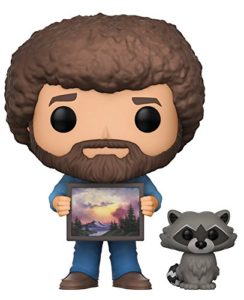 He's a painter, he's an internet meme, he's the master of home perms and he's been dead for over 20 years. He's BOB ROSS – and now he can be your little buddy!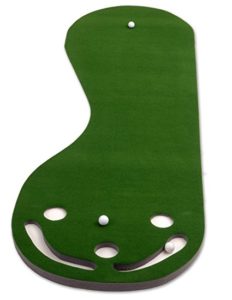 Perfect portable practice putting green – don't let your game suffer when the weather won't cooperate.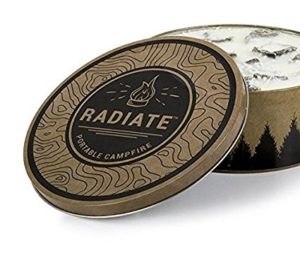 Camp a little safer and with more control with Radiate's Portable Campfire. Easy to light, easy to fully extinguish and safe for marshmallows – they won a Trifecta here. Makes a great little fire pit for the backyard too!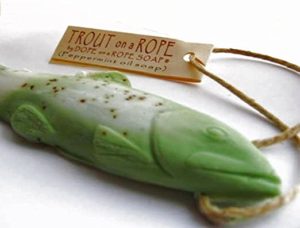 Just because fishermen are weird like this.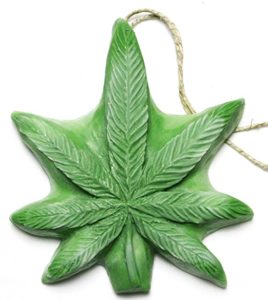 From the makers of Trout on a Rope, here is Dope on a Rope – with the motto "Don't Smoke It, Soak It".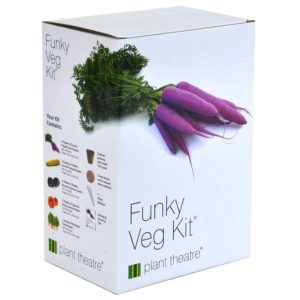 Planting season is around the corner and here is your chance to grow some very unique veggies! Want purple carrots? Here ya go. Purple-Red Brussel Sprouts? They're here. Rainbow Chard Seeds? Yep. How about striped tomatoes? Sure, why not! We have everything all in one kit – just add the green thumb.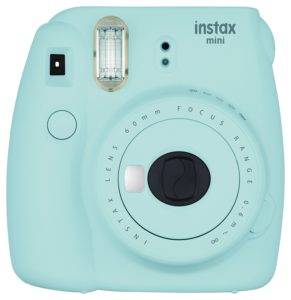 The next generation of the old Polaroid takes instant printed pictures for friends, collages or tuck them in your wallet. Share your photos the old-fashioned way, person-to-person!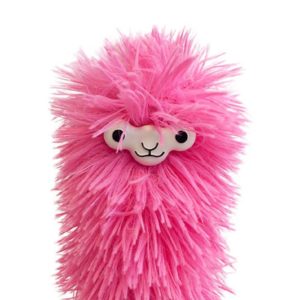 Cleaning is not fun for most people, but dusting with a llama has got to help (it sure can't hurt…)! Beware of fakes (alpacas) and clean with confidence.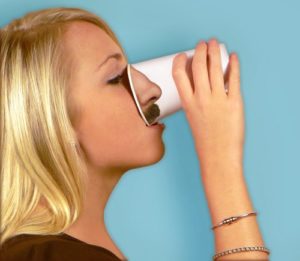 This is so ridiculous, yet we. must. have. these. Pick a different nose (ewww) with every cup! You will be considered a dork when you break out these cups – but just know that everyone will secretly wish they thought of this.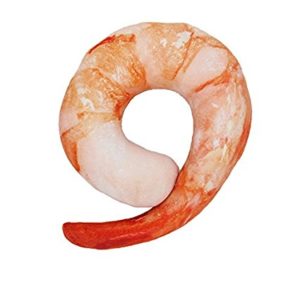 Great travel pillows support your neck and makes everyone around you hungry for the seafood platter.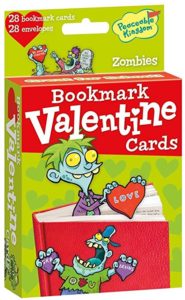 Kids love getting Valentines; and who doesn't love zombies?! Your kids will send the best Valentines cards this year and be the hero of the playground.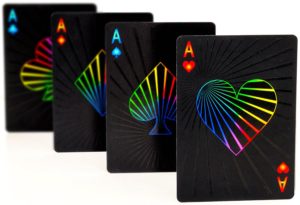 UV Gloss Rainbow Playing Cards are a definite Yes, Please for us!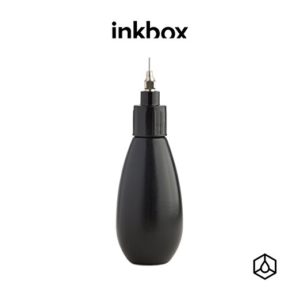 Calling all aspiring tattoo artists! Want to try your hand with semi-permanent results? Or are you thinking of getting a tattoo and want to give your design a trial run? Get creative and original with Inkbox and do it yourself – your tat will last two weeks with all natural ingredients and no long term regrets!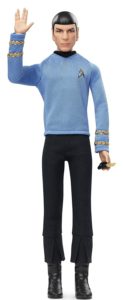 Watching the Big Bang Theory and wanted to post their Mr. Spock cuckoo clock, but it costs over $200, sooo we went with the Star Trek 50th Anniversary Mr. Spock "Barbie" doll instead!
Because some people would not be caught dead in Spongebob bandages… Time to rock those ouchies with deli food!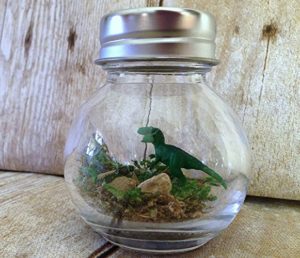 When you're feeling older than dirt – reminisce about the good old days with your pet dinosaur (in his tiny natural habitat).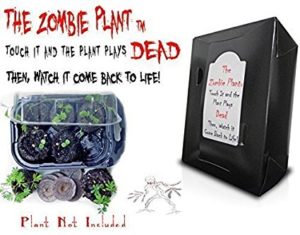 Now you can have a green thumb just like me!!! Just touch this plant and it plays dead – but unlike me, it will come back to life in minutes…
Love Gummy Bears? Want to see what makes them tick – from the inside? Are you a little twisted? Do I ask too many questions?
I've seen the commercials, I've read the reviews, I just wish we had these when I was using hot rollers, old-fashioned curling wands or the horrible home permanent kits. Instant curls come easy now, yaaaay!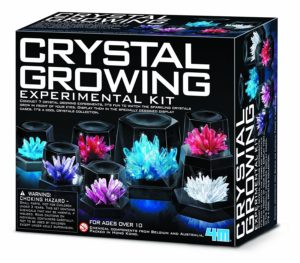 Calling all Junior Geologists – put this on your Christmas gift list! (Also makes a great gift for "certain smokers" who live in Legalized-Marijuana states – no muss, no fuss and trippy results…)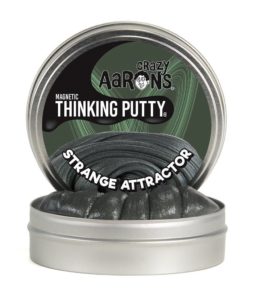 Remember the old movie "The Blob"? This magnetic slime is The Blob in a can. Use a magnet around this stuff and it comes alive! It's a great little stocking-stuffer.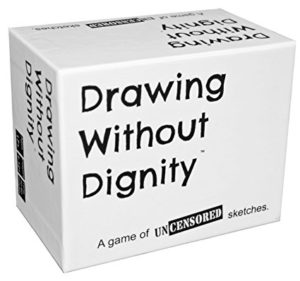 Once upon a time, there was Pictionary. Ahhh, those were the good old days!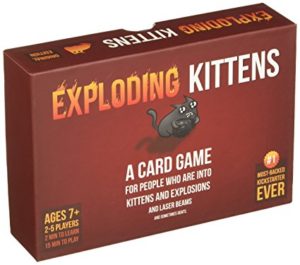 Exploding Kittens is a card game for people who are into kittens and explosions and laser beams and sometimes goats. Fun for the whole family (well, the cat may get a little pissy…).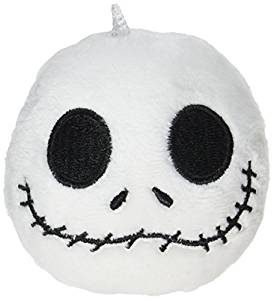 Bringing back one of last years' favorites. Although the debate still rages – is it a Halloween thing or a Christmas thing? Now you can hang a Halloween thing on your Christmas tree and be just as confused as we are…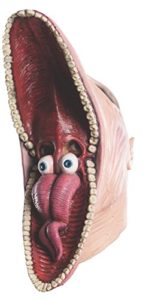 The simplest costumes are the best – add this Beetlejuice mask to your favorite outfit and you're good to go. Personally we would go with an evening gown…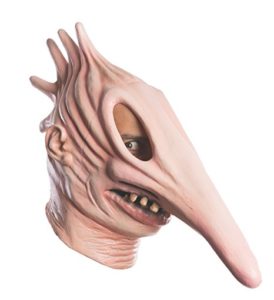 Here is the counterpart to the first Beetlejuice mask above – perfect for a couples costume!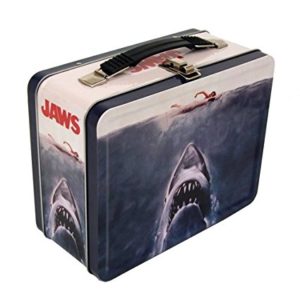 I kinda miss the old days of metal lunch boxes… Those days are BAAACK! Ahhh, Shark Week Continues.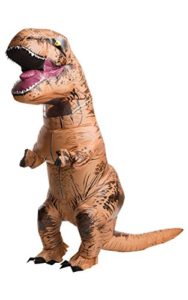 Yes folks you can be anything you want when you grow up, sooo – BE A DINOSAUR! You've seen the videos online and on TV, now star in your own prehistoric saga. I've even done a fundraiser as a dino – trust me, this is the most fun you can have over and over again because absolutely everyone loves a 7-foot inflatable dinosaur.

It was the best of nights, it was the worst of nights (not really). I recently joined the DJ Trivia tournament at one of my favorite places. Apparently I suck at trivia, but got to see my Cassie. Cassie reminded me that there are people who have a real need for a yodeling pickle. Thank you, Cassie – your service is appreciated.
While texting and emailing may be faster – they aren't this much fun! The ladies in your life will enjoy these vintage blank cards that can be used for any occasions – whether it's growing old or just general sass!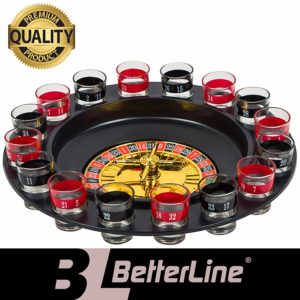 Coolest Drinking Game Ever! Parties? Camping? Poolside? You Name it! (But play responsibly.)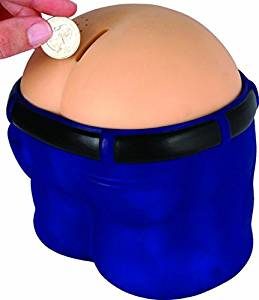 Teach your children the value of saving money while realizing the value of "bathroom humor" with this farting butt bank. Great for husbands, too!