How does a Tshirt end up in the "Electronics" Section? When you turn on its amp and play the guitar with it.  No more nerding out by playing air guitar – think geek and channel your Inner Ozzie or Aerosmith. RUNS SMALL THOUGH – We suggest you order two sizes up!

Someone has finally done it, and no one saw it coming – the BANANA PHONE! We love to bring you goofy, so we sincerely thank the person who invented this profound piece of goofy. While not a standalone phone, just pair it up with the bluetooth function of your Iphone or Android device and enjoy your calls – with crystal clear sound and full voice assist capabilities – on a naner.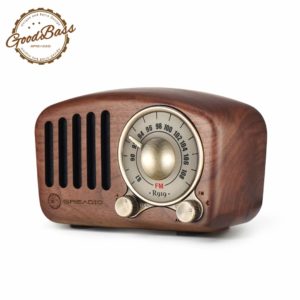 This mini vintage FM radio/Bluetooth speaker mixes old-fashioned aesthetics with modern technology and convenience – and is soooo darned cute!  While it may be mini,  it throws out maximum sound and quality which is perfect for portability and performance – and this retro beauty is crafted with real wood (not a plastic wannabe).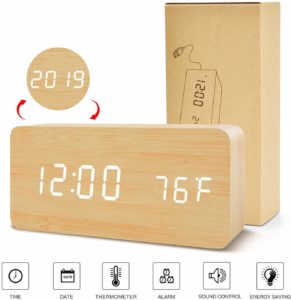 When does a block of wood become useful? When you toss in some batteries or plug in the USB cord – then you get this stylish digital alarm clock!  Please note that you can set alarms from Monday through Friday, just not the weekends for some reason…  Still, this is a modern, innovative item for your bedroom, living room or office.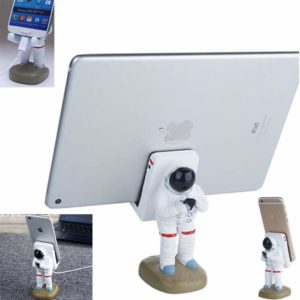 Astrodude is a sturdy, stable phone stand for when you need to go hands-free. Watch videos, Skype/Facetime or charge your phone or tablet – all with help from this little guy. Hard solid resin and rubber no-skid, no-scratch pads means he's comfortable at home or at work.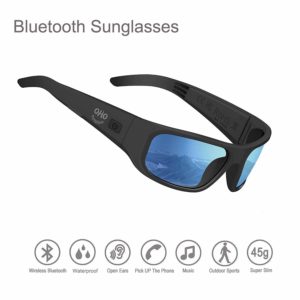 It seems that everything has a Bluetooth version – from water bottles to knit caps. This is one of the only things where having Bluetooth makes sense. Knit caps are too hot in the Summer and you have to lug around a water bottle. Just slip these on and enjoy your music or answer your phone – and it's all super simple and stylish!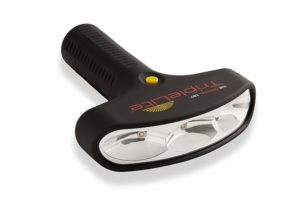 So simple, but with a much needed twist. Wide-angle (180 Degrees), super-bright (420+ Lumens) flashlight lights up your whole path. Keep at home for power failures – or pack it in your camping gear – and see a lot more when needed!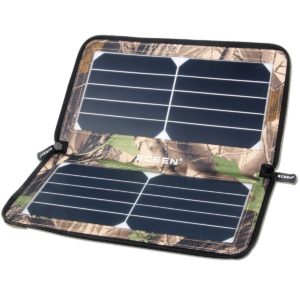 When you're out all day – go ahead and multitask. Enjoy the sun and let it work for you – use this folding, zippered solar charger to rev up your phone or tablet so, at the end of your busy day, you can relax and enjoy a game or two even when there is no power plug in that tent you're camping in. No more dead camera – always power for an emergency – and we have all this at the best price!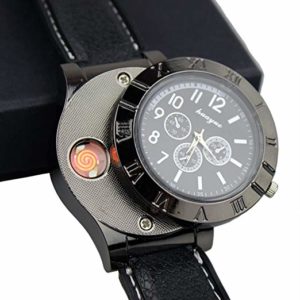 A fun little gift for Father's Day, Birthdays, or no occasion whatsoever.  Charge this watch with a USB cable – and light your cigar or cigarette with the coil lighter underneath the watch face.  A great little 2fer for the smoker in your life!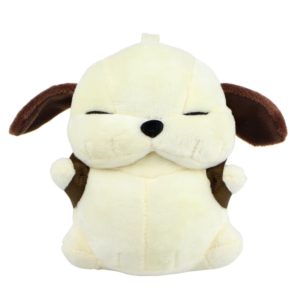 Dogs are man's (and your phone's) best friend. Charge up your electronics on-the-go with a cute super fast USB puppy power bank and never skip a beat.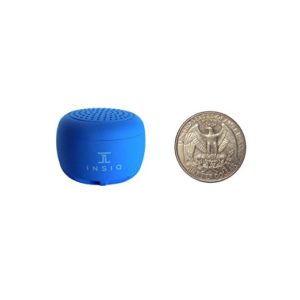 Itty, bitty, baby Bluetooth speaker has an amazingly big sound (just like real itty, bitty babies!).  Here's that good thing that comes in a small package.
Instantly print those pictures off your phone! Get credit card size photos for your wallet, with filters to make your pictures just the way you want.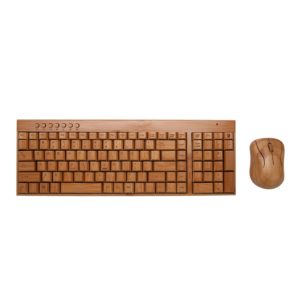 Give your computer a natural twist – add bamboo for a unique touch (among your other senses)!