Waffleshots! Let that sink in – Waffleshots. Now let's step it up – Flavored Waffleshots. Manufacturer talk about these for hot drinks, but if they are shot glasses – I can think of a few cocktails that would be amazing in these. Stock up for your next party (great for dessert drinks after a dinner party), or for any time you want to be fancy all by yourself – you really don't need a reason, you just need Waffleshots!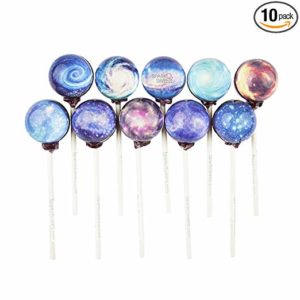 Tired of being promised the moon and the stars? Demand the whole darned galaxy. Covet the cosmos – different sets of gourmet flavors will have you sucking on a supernova!  So impressive and beautiful that you may not want to eat, and that's okay too.
Truffles? Yes, please! Three different kinds?! Brain Explosion. Share some truffle love with all your food.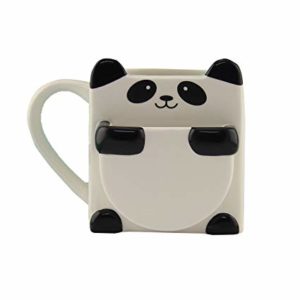 Whether it's for snack time, or for Santa Claus – cookies taste better with a Panda Bear.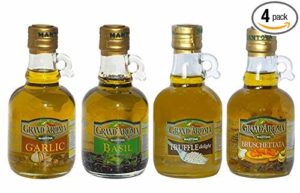 Go Authentic, Go Italian! Drizzle these amazing flavors on your food for a healthy treat for the taste buds. Make this a Christmas gift they'll love – and use over and over.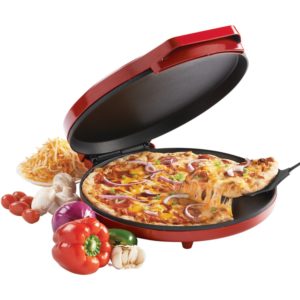 Yay for gadgets! This fun little oven makes pizzas, quesadillas, nachos – and even giant cookies. Quick cooking and clean-up brought to you by Betty Crocker!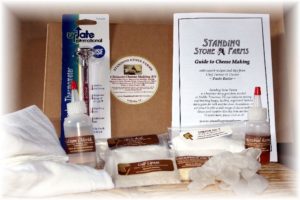 Smile and say "Cheese", then smile and make cheese – and smile and eat cheese! Make all different kinds of cheeses, including Mozzarella, Monterey Jack, Feta, Marscapone, and good old Cream Cheese. This gets a big fat Oh Yes from us – and someone on your Gift List will love this (she writes as her mouth starts to water…)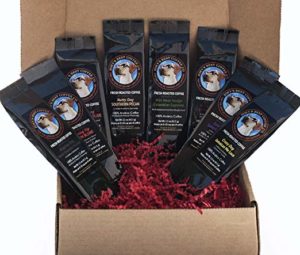 For the dog lovers out there – who wouldn't want a cup of Wet Nose Nudge or Muddy Dog? Grab a 8-pack sampler of really good coffee with really goofy dog names – but get them fast, supplies are low (we just had to post as a Holiday gift idea).  Cat Lovers Sampler pack also available – if you want a cup of Chubby Cat or Feline Groovy!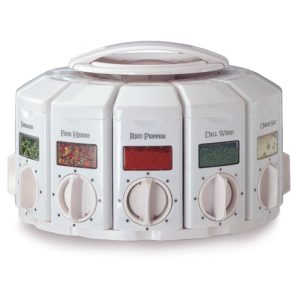 Spice things up without rummaging through cabinets to find all the ingredients you need. This convenient rotating caddy will also measure out the amount needed – so go pro in the kitchen and go all "mad scientist" with your food!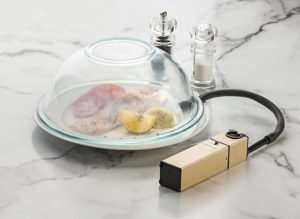 Use this handy little smoker to quickly add flavor to your meats, fish, veggies, cheeses – or even your drinks.  It's designed to use all the classic smokehouse woods – and comes with an e-recipe book to help make your meals even more mouthwatering.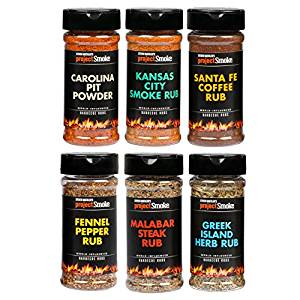 Fire up those grills and be an instant pitmaster with the Project Smoke collection. There's a rub for anything you want to cook up!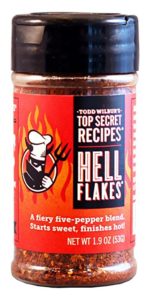 Love hot food and hate your digestive tract? Have we got a treat for you! Starts sweet, but then the heat sneaks up on you.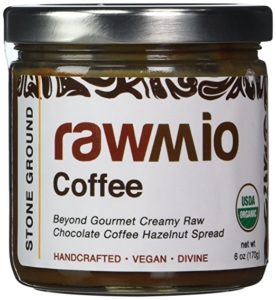 Enjoy coffee with your morning coffee! Also great for snack time throughout the rest of the day – chocolate + hazelnut + coffee = gourmet heaven.
Oh, good grief – Tricerataco is a big fat YESS!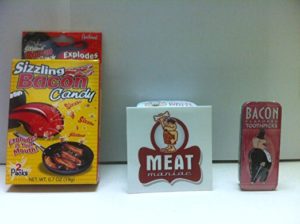 Because bacon is always relevant (even as pop rocks and toothpicks)…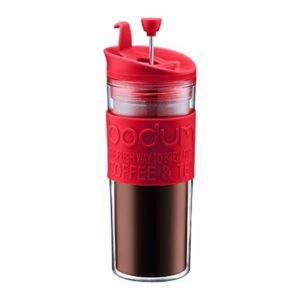 When you're busy running around or travelling, don't take chances on settling for cardboard-tasting coffee where (or if) you can find some – just bring your own.  All you need is your favorite coffee grounds and hot water. Brew and drink from the same container; so clean-up is a breeze. Mother's Day is coming and she'll love this! Order now for over "half off" savings!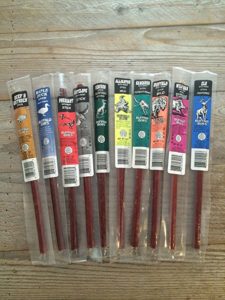 Love jerky, but looking for something a bit different?   Spices don't make all the difference – try exotic meats… How about Kangaroo, Alligator, Buffalo, Maple Duck, Pheasant, Elk, Ostrich, Wild Boar, Hawaiian Pork, Venison? Take a taste of the wild side.
Kit Kats are HUGE in Japan and aren't just the chocolate wafers we know them as.  How about these flavors?  Green Tea, Wasabi, Rum Raisin , strawberry cheesecake, pancake etc.  A must-have for the curious candy connoisseur. REALITY CHECK: These candies are miniatures – but unless you visit Japan, you aren't likely to run across these little wonders!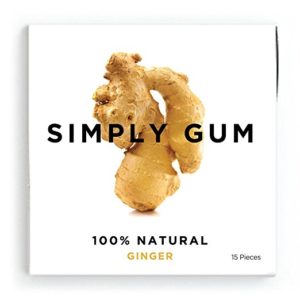 A refreshing twist on chewing gum – just when you think flavors couldn't get better! Many unique  flavors available (did someone say COFFEE?).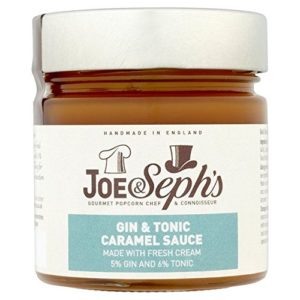 And then there's this… Any guinea pigs willing to try it?!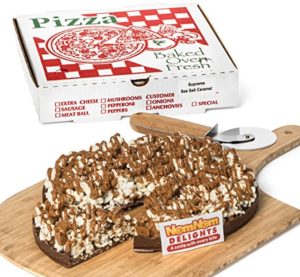 A gourmet candy pizza with a milk chocolate and popcorn lace "crust", pretzel and candy confetti topping with salted caramel drizzled on top!

Serves 6 to 8 people and is wrapped sealed for freshness inside a pizza gift box.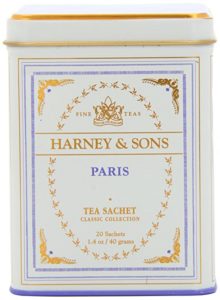 This fruity black tea, with vanilla and caramel flavors, and a hint of lemony Bergamot has us rethinking tea!
Size matters – so go big AND go home (to eat giant candy)! And the Amazon reviews on these are sooo entertaining… According to the Questions section, the Gummy Bear is anatomically correct, but we have our doubts. Either way – these are great gifts for Gummy lovers.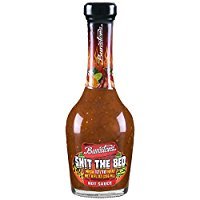 Let's certainly hope that the name is exaggerated and the reviews are aren't – then we have a winner!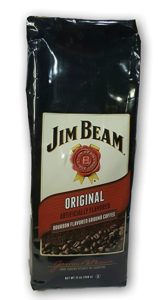 Coffee with a bourbon flavor kick!  Watch their faces when you tell them you had Jim Beam for breakfast.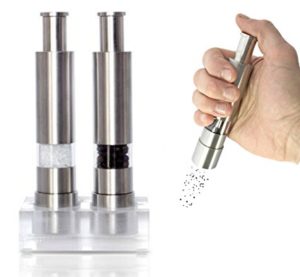 It's about time that salt and pepper grinders got streamlined. Now you only need one hand and you get exact placement of your spices. Quality stainless steel inside and out – so your grinders will stand the test of time and use!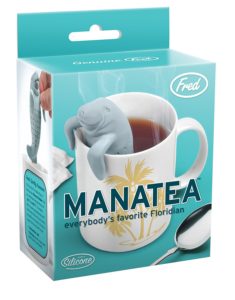 Probably the cutest thing we'll see all day… Tea drinkers rejoice – you now have a drinking buddy!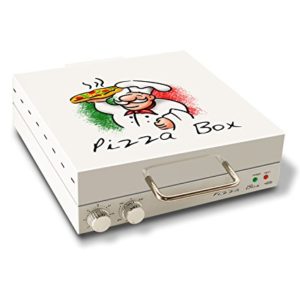 Cook that  pizza in the cutest little portable oven.  Rotating cooking surface with top and bottom elements gives you the perfect pizza every time. Excellent price with fantastic reviews – you can't pass this up!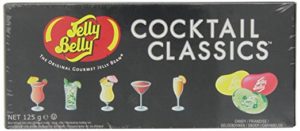 Because drinking at work is frowned upon…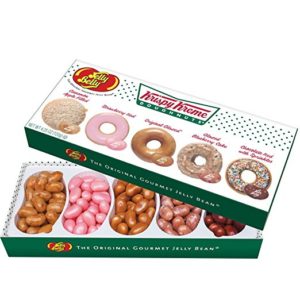 Jelly Belly + Krispy Kreme = EXCELLENCE! Great for parties, Valentines Day or just a bingeworthy snack. Amazing flavors at an amazing value – they will not disappoint.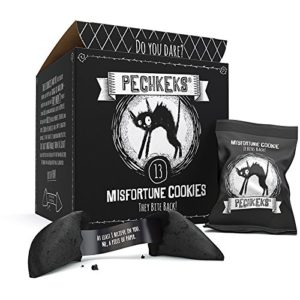 Here a unexpected treat for your next dinner party.  Inappropriate/Explicit version also available!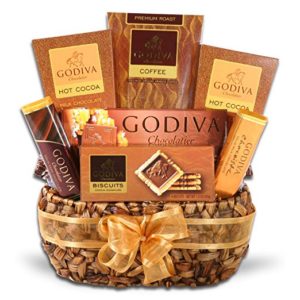 Gentlemen – this one's a no-brainer! Ladies – he loves this stuff too.  A fantastic Valentine's gift (or for ANY occasion) made by the masters at Godiva.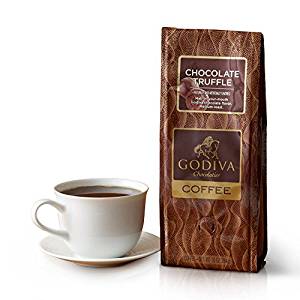 Our four favorite words:  Godiva, Chocolate, Truffle, Coffee.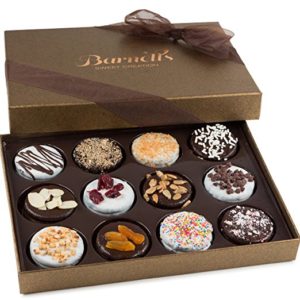 Yay, the Holidays are over! Wait, what? Oh look, Valentine's Day…  Well then,  tiime to break out the gourmet Oreos!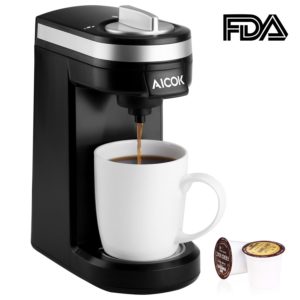 Feel like you're missing out on the single cup coffee craze? Aicok makes great appliances for your budget (for ANY budget). Never heard of Aicok until I ordered their portable panini/waffle maker/toaster 3 in 1 for Christmas – fantastic products – take a chance and you'll love it too!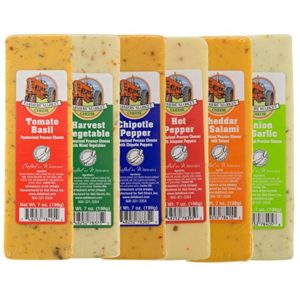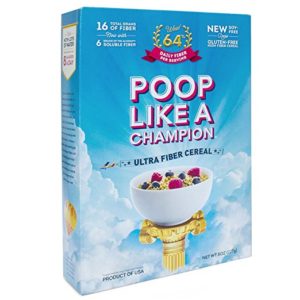 Gotta love when a product just puts it out there.
Not your run of the mill jerky here – things got a little WILD!
Buffalo Jerky (3oz) & Rabbit Jerky (3oz)

Elk Summer Sausage (16oz) & Venison Landjaegers (6oz)

Wild Boar BBQ Jerky (0.75oz) & Alpaca Jerky (1oz) & Beef and Ostrich Stick (1oz) & Maple Duck Jerky Stick (1oz) & Beef and Pheasant Jerky Stick (1oz)

These exotic meat sticks and sausage use a time tested recipe that balances wild game with premium pork or beef to accentuate the flavors

Comes in a Wooden Gift Crate – Jerky Lover Gift Set – Great Gift For Him – Christmas Gift – Birthday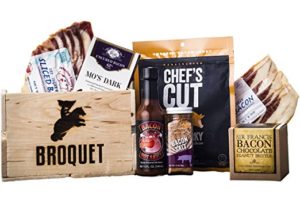 Want a gift box that's a little more tame than exotic jerky?  Ahhh, Bacon.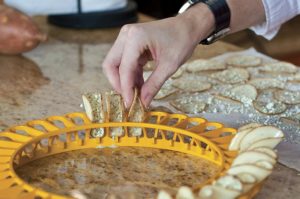 Craving fresh potato chips and all you have is a bag of whole potatoes? Well, in a few minutes you can have those chips (or fruit crisps) from your microwave! Slice those taters (slicer INCLUDED), pop in the microwave and there ya go.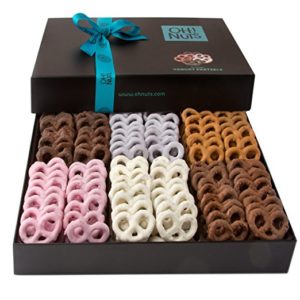 Perfect Party Pretzels – or your hidden stash of yum? Could go either way! FLAVORS INCLUDED: • Luscious Milk Chocolate • Bold Dark Chocolate • Scrumptious Greek Vanilla Yogurt • Delicious Raspberry Yogurt • Berry Tangy Blueberry Yogurt • Creamy Peanut Butter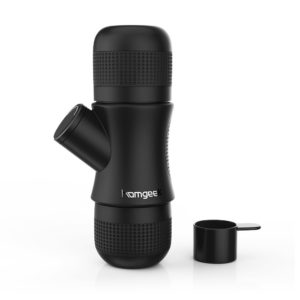 Office coffee tastes like cardboard? Do you travel a lot and always find the hotels with no in-room coffee machine? Camping coffee got you down? Problem solved with your portable espresso/cappuccino maker – no batteries or electricity required. Get a boost whenever (or wherever) you need it!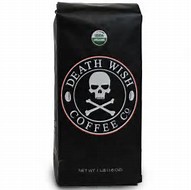 There are no better words that I can use to describe Death Wish, so I will just post a customer's review of this double-caffeinated coffee –
"I AM DRINKING THIS COFFEE RIGHT NOW AND I CANNOT STOP SHOUTING AND WRITING IN CAPS LOCKS IT IS SO GOOD AND IT IS SUPER CAFFINATED AND PUNCTUATION IS FOR LOSERS THAT LIKE WEAK COFFEE".
And there you go…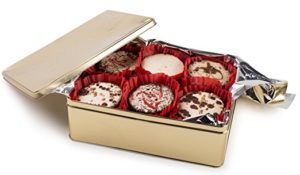 Never show up for dinner empty-handed! And always bring quality to the party.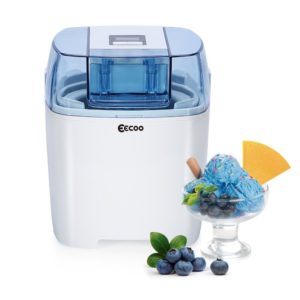 Treating the whole family just got a) easier, b) more delicious, c) fast or d) ALL OF THE ABOVE!  Easy and Fast, with 20 to 40 minutes you can make a fresh batch of homemade delicious ice cream, sorbet, gelato or frozen yogurt with this sleek, innovative ice cream maker . It's a sweet gift for any occasion!
The cold weather is creeping up fast and it's close to hot chocolate season – be ready with a variety of gourmet flavors and snuggle up with a cup and a fuzzy blanket. Five flavors and 42 servings – it's a plan!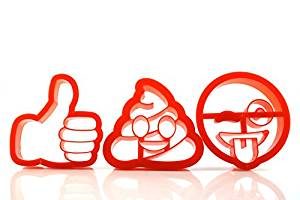 Kids love cookies, kids love emojis, kids will love this combination! Great for parties and school (and the office).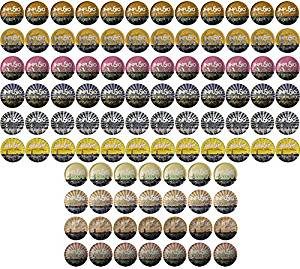 Suffer "menu fatigue" no longer with an amazing variety of coffee pods!  Contains 12 cups of City Roast, French, Donut, Colombia, Italian, & Chicory. 6 cups of Hazelnut, Caramel, Chocolate chip, Vanilla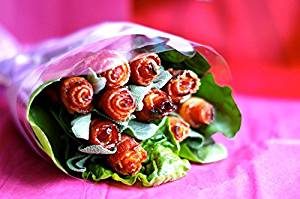 Show your love with a bouquet of bacon because eating roses is just wrong.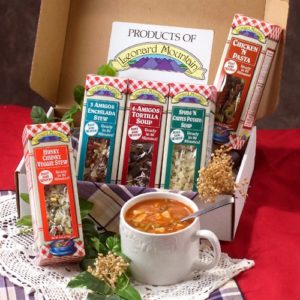 Five Award-Winning soups in an easy-peasy sampler pack makes meal prep as simple as adding water. All natural and low sodium.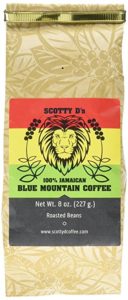 You have not had "the" perfect cup of coffee until you've had Jamaican Blue Mountain.  Coffee snobs adore this – and so will you.  Grinding whole bean coffee gives you the freshest taste, so you will want this amazing bag of beans!
Bacca di Montagni cake? Its over four pounds of blueberry, raspberry, almondy cakey goodness. This bad boy is huge, so it's a great reason to throw a party!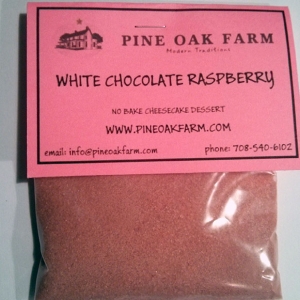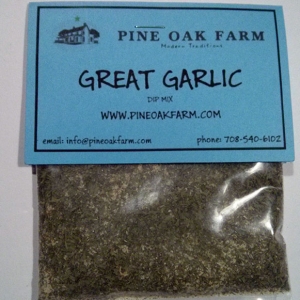 Add a touch of class to your meals and parties with fantastic no-bake dessert mixes and delicious dips. The best part is these magic little packets are only $4.99 and they deliver the big taste you crave!