Cats and Halloween go together very well. Show your love for both! (Disclaimer:  Cats do not need Halloween to turn your life into a Slasher movie).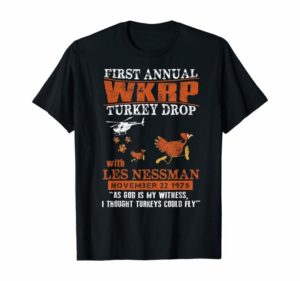 Wear this and your fat pants – and you're ready for Thanksgiving!
Movie lovers can dance their way to Halloween the easy way. Who knew Frankenstein had the smooth moves?!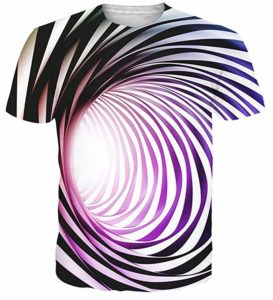 If you're into graphic tees – make sure the graphics are amazing! Polyester and Spandex don't fade like cotton, nor do they crack – this is just a heads up so you don't expect the standard cotton shirt.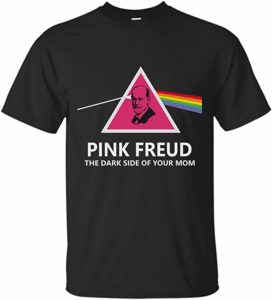 Ran across this over the weekend and just knew that it was meant to be on this site! We are just wondering what Old Sigmund would read into our selection…
Make a fashion statement and color it yourself! If you ever wanted a purple dinosaur – here's your chance to wear it proudly (Dino comes in all sizes). Kids will love to color their own Unicorn, and it'll remain a keepsake long after they outgrow it. Fabric markers sold separately.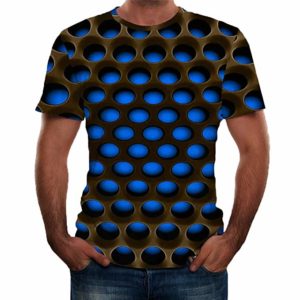 This shirt will definitely play with your eyes – and that's what we love with our optical illusions. Sizing is tricky with this one, so please refer to sizing info in Product Description lower down on the page.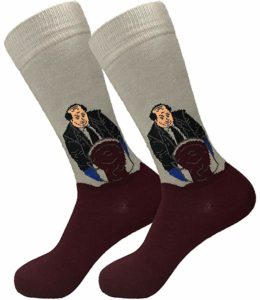 Fans of The Office can truly appreciate Kevin spilling the chili. If you've never watched The Office, you can still appreciate some random fat guy spilling chili. Great for casual wear, lounge wear – and yep, Office wear!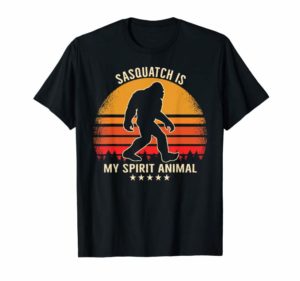 No words needed – just bask in the glory!
A dress belt that ignores standard problems – one hole is too loose and the next is too tight and you don't want to chance ruining your belt trying to punch a new hole. Just slide this belt through to your perfect fit and and buckle ratchets itself into place! Buy with confidence – it comes with 100% satisfaction guarantee, 45 days exchange AND a 180-day warranty.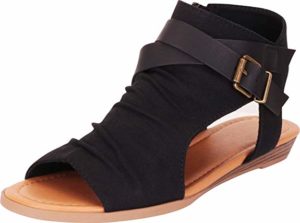 On the off chance that Spring actually arrives (and stays) this year, we bring you the latest in sandals. Neutral colors accentuate your Spring and Summer clothes, and they are easy to put on – just zipper up and go!

Even though they look goofy and smell funny – we love them! Help shelter dogs and cats while wearing comfy shoes  by grabbing a pair of Skechers BOBS for Dogs (and cats!). Show some unconditional love for our furry friends (and your feet), and you'll get the "warm and fuzzies" knowing you are supporting the animals who need it most.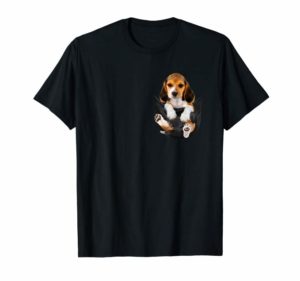 Pocket Puppies! This has a solid 5-Star review – and there is no question why.

Here's one for the little goofs. This Summer, let them leave their pawprints EVERYWHERE!
After all the years they gave you socks for Birthdays, Christmas and any other special occasions – time to pay them back! Unisex famous painting socks should be tops on your list of gifts for Mother's and Father's Day.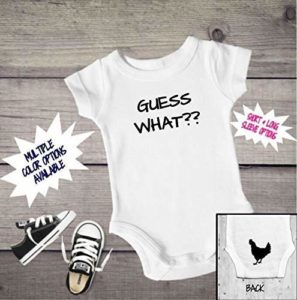 Apparently it's never too early to start this joke!
Love shiny things for parties, raves and festivals? Grab a pair of these stiletto mirror leather boots – and shine on!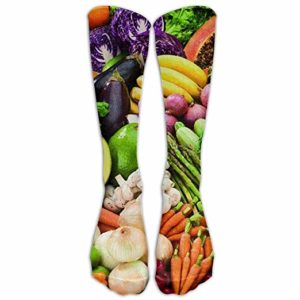 Not your basic compression sock (not your basic anything sock!). Be a sports superstar and kick some as-paragus, or just cruise around, in vibrant style. These are great enough to speak for themselves – so I'll stop before the puns start coming…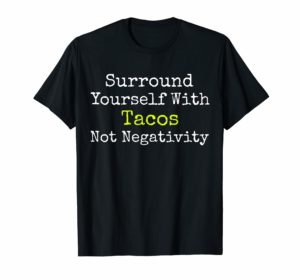 About as "inspirational" as we get around here, but tacos ARE truly inspired…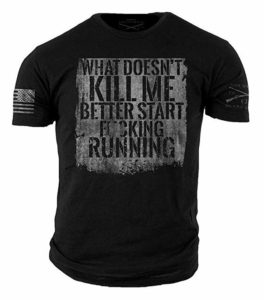 We take suggestions from our readers – and this here is a great one. It also helps that we have been known to drop the F-Bomb every now and then… Here's your chance to go bold – but be prepared for peoples' reactions (they'll run the gamut)!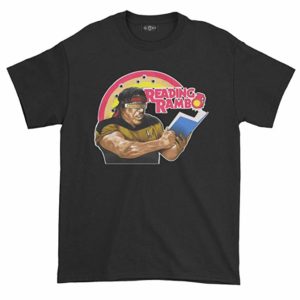 Because you're a Dad, but also a tough dude. Throw in a LeVar Burton Star Trek reference – and you're good to go!
A new twist on the belt – without fumbling with buckles at inopportune times, or having buckles scratch you or anything else. Everyone in the house can use this, especially the kiddoes.
You know it's bad when even a Muppet drops the "VDF" bomb.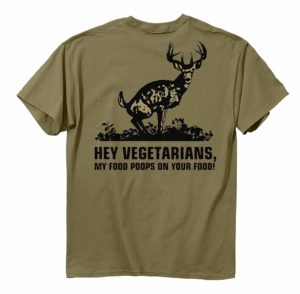 Just gonna leave this here…  As the battle between the two sides rages on – we may as well have some fun with it.
CafePress is doing what they do best – great TShirts! We tried to go with a dog theme, but couldn't say "No" to the hedgehog. Use promo code at the top of their site for additional savings – and get what you really wanted for Christmas.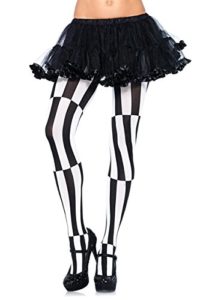 When you just feel like messing with people…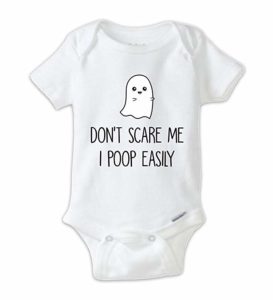 Halloween cuteness – this pretty much says it all!
 Cool weather requires cool jammies.
Dino/Science/Nerd Alert – Here come the Velociraptors!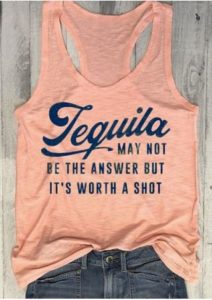 Bellelily has come to Mileej.com and we are stoked. Come check out the best tank tops at ridiculous savings – and all their other fun clothes. Back to School shopping starts here, where you'll find what you want, love and need! Please note that a lot of their products run small – so order up about 2 sizes larger.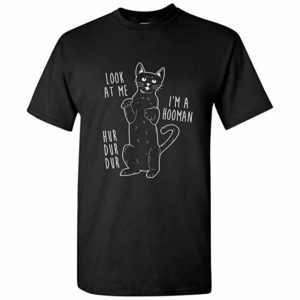 When you want to feel human, but it's just not working…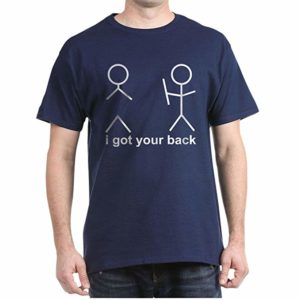 So much is going on here at Mileej.com this week – and we invite you to come and get Naked. Naked Zebra has just been added to our little assortment of awesomeness!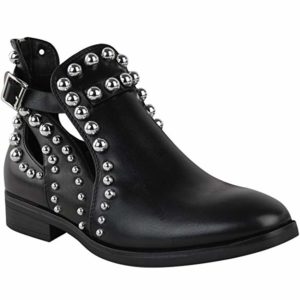 A little shoe shopping led to these – and we gotta admit, they are eye-catching in a motorcycle/goth/Am-I-a-Shoe-or-a-Sandal kind of way.  Take a walk on the wild side in these!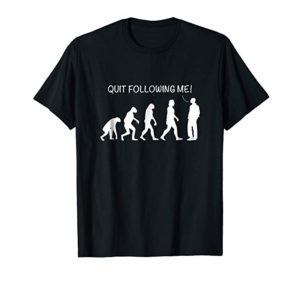 Is this a snapshot of evolution or just a really weird parade?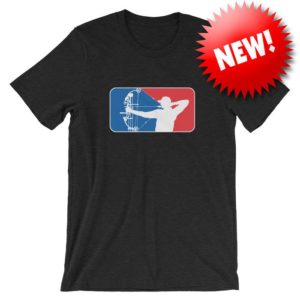 As tags come in fast and furious, we have a new arrival for those who love a good bow hunt!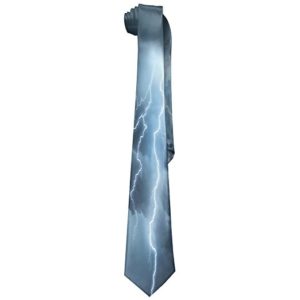 Our first Father's Day gift is truly striking (Get it? Lightning strike? Ha?)! If you want to go traditional this Father's Day, add a little flash to his wardrobe (Again – Flash? Flash of lightning? Oy?) Alright, I apologize for this whole description, but it really is a nice tie…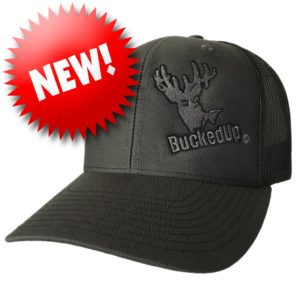 We're not just all about Amazon here – check out this new addition to BuckedUp Apparel and all the rest of their hunting and fishing clothing.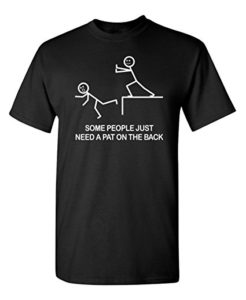 Do your part and support that one person who needs a pat on the back.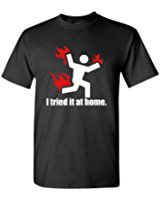 Heed the warnings or take your chances!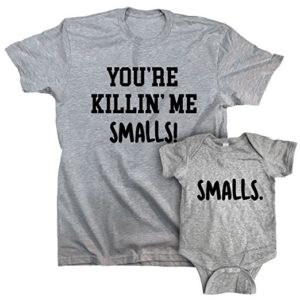 There IS truth in advertising – great Mother's Day/Father's Day gift for parents of "icky-stickies".  Sizes up to 2 years old!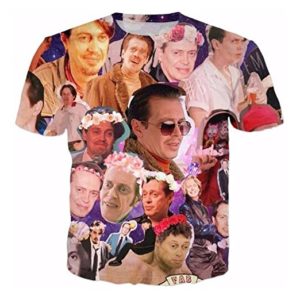 You're not likely to find this treasure
at your average store.
*Update – got my shirt and it runs small, so order up a size or two!!!  Not a cotton tshirt (more like a rayon) and has a pinkish/red tinge overall, but everyone around me loves it – and so do I.
No one is immune from good times going sideways, and there's always a good story afterwards!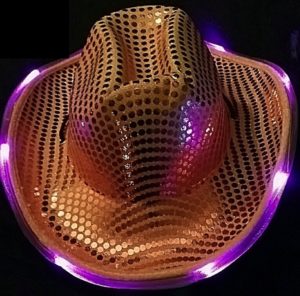 Party, country style. Light up concerts, festivals and dancefloors – you can see and be seen!
When it's time to grow out of baseball caps but you're just a hat-kind-of-guy (or gal). Superior quality, comfort and style with a retro-chic uniqueness.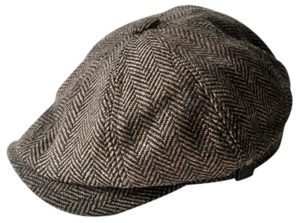 A more relaxed look than the cap above (with a more relaxed price). A great everyday cap!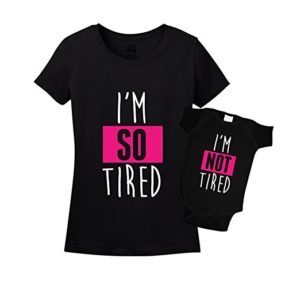 Perfect for every mom and any baby!   Matching outfits are kinda nerdy, but we're making an exception with these.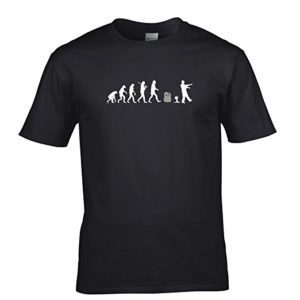 The Theory of (De)(Re)Evolution of Man is now your favorite Zombie Run shirt – or just a weird fashion statement.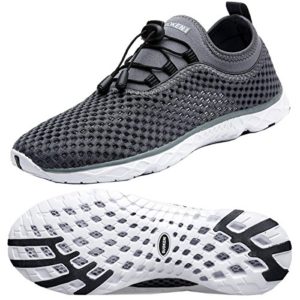 To heck with aqua socks – get the whole darn shoe!  Quick drying and provides the traction you need in wet & slippery areas.  Winter won't last much longer – and these are great beach, lake and boat shoes.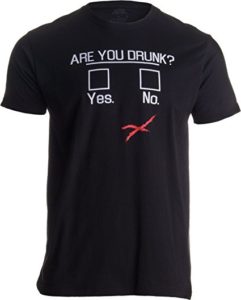 Living in a college neighborhood, this should be the official shirt of Thursday Night (Thirsty Thursdays).  And even though it's not green, this could work very well on St. Patrick's Day!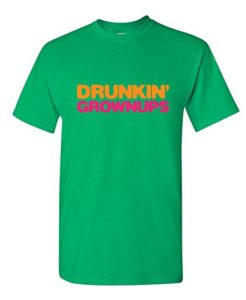 Now THIS is a great shirt for St Patrick's day – or any other day.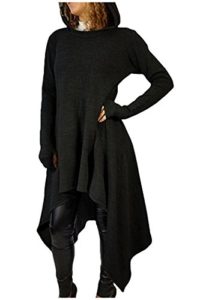 Once we dig out from under Winter snow – it'll be SWEATER SEASON! Wear this simple, classic asymmetrical beauty over jeans or leggings and you're ready for dressy or casual day in – or night out!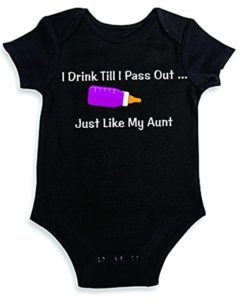 Other styles also available – in "Dad"…
Sparkle in style and comfort with these slip-on metallic glittery tennis shoes and get a little fancy with your feet. Five colors available – from Rose Gold to Black!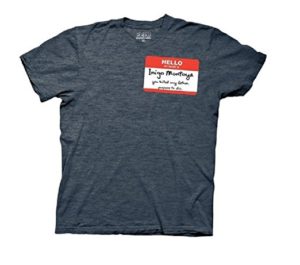 This addition is for my husband and his dedication to watching this movie over and over and over again (XOXO, from his Princess Bride).
People who think turtles are slow have never put these bad boys on and ran around the house!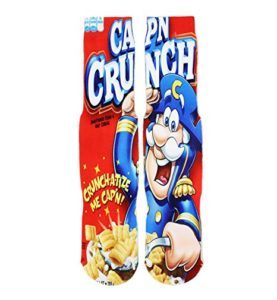 Cap'n Crunch? Your feet deserve a little foodie fun.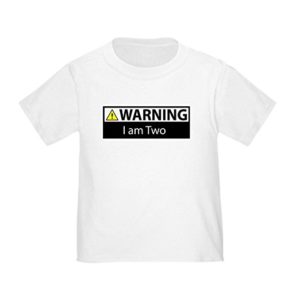 A fashion "must" for the toddler crowd.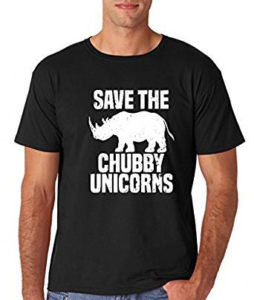 We all have a duty to look out for each other – even those weird looking fat unicorns…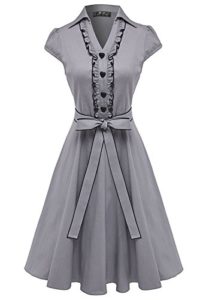 There is a reason vintage clothing is making a comeback. In two words – style and class.
Head-hugging warmth and lightweight.  New at BuckedUp Apparel – Click the link in the menu bar to see the full selection BuckedUp has to offer you! Don't forget to use Promo Code "mileej15" for 15% your order.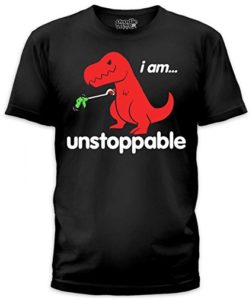 I little motivation can go a long way. Anyone can grab this shirt – no matter how long your arms are!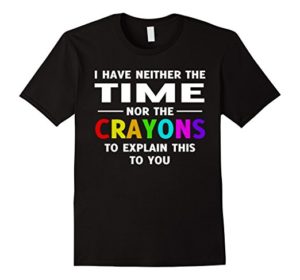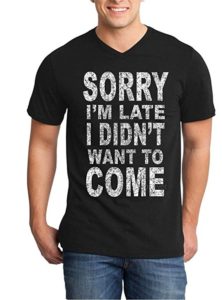 Introverts UNITE! (Actually that's not fair – this shirt fits sooo many occasions…)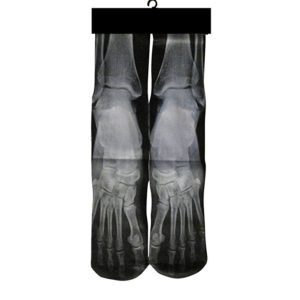 Maybe not for your dressier occasions, but these socks could be very fun!
Get him a belt buckle that multitasks – keep those pants from sagging & keep that beer close! It's actually a very attractive, quality buckle – and then voila, you're hands-free. This suggestion comes from Judy in Tennessee – if you have an idea for our site, contact us at mileejenterprises@gmail.com! (Thanks Judy!)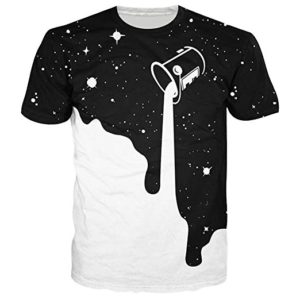 Are you good at spilling? Here's your new shirt! These are smaller sizes – so order 2 sizes up for men, 1 up for women.
We are very happy to introduce our affiliation with BuckedUp Apparel!   Our exclusive line of hunting gear features original BuckedUp® designs that fit any active lifestyle and look as good indoors as out.  We also offer Spooled fishing apparel for all you water babies.  Enter Promo Code "MILEEJ15" at checkout for 15% off anything on the site!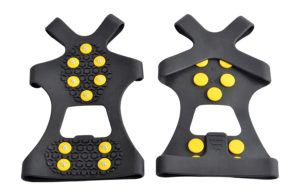 Save yourself the price of snow boots – these slip onto any shoe or boot to make your favorite pair a snow boot. Heavy duty -and with great reviews – tell us that if you live or work where there is snow and ice, you'll want this inexpensive safety measure!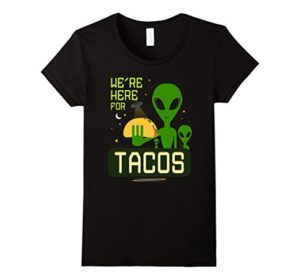 This one is a no-brainer because who doesn't love aliens – and tacos?! Men's, Women's and kid's sizes available.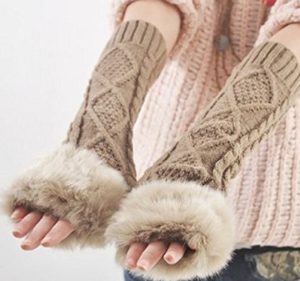 Tackle Winter in style – woolen knit arm warmers combined with  faux rabbit hair fingerless gloves makes staying warm this season cozy and cute!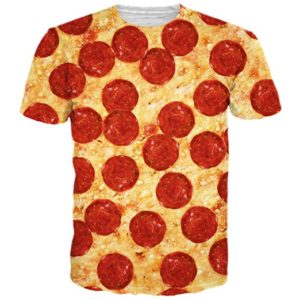 Be a walking Pizza Party and hold the anchovies.  Another great shirt that runs a bit small – men should order 2 sizes up, and women 1 size up from regular.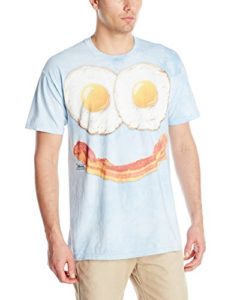 This is what you get to see when the web designer is hungry… and wants breakfast.
Winter is coming – we may as well have fun with it. Ski down the slopes, or trudge through errands, with your favorite tunes – all hands free.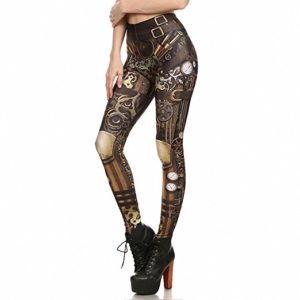 Okay all you legging lovers – we have your casual wear, with a Steampunk flair! Warning: runs a bit small, so order a size up.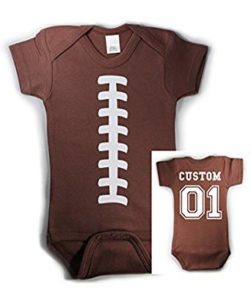 Everyone (no matter how young) should be properly dressed for football season – whether it's a jersey of a favorite player, or the ball itself! Customize their name/nickname on the back, just don't fumble the ball…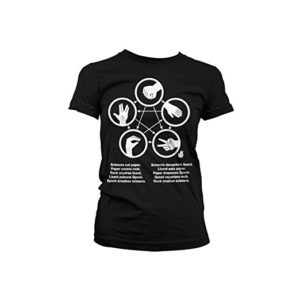 Play Rock, Paper, Scissors, Lizard, Spock from The Big Bang Theory.  It's easy – the rules are on the shirt.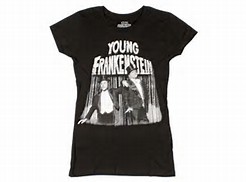 One of our favorite scenes from one of our favorite movies! (You now have this song stuck in your head, right?)
Or maybe jammies are more your style?…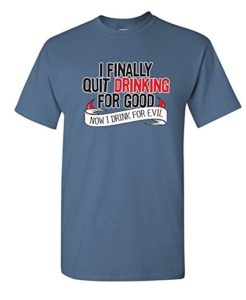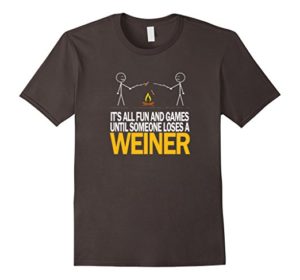 We found his new camping shirt…
For all you alumni of Wossamotta U – show your pride. If you grew up with Rocky & Bullwinkle, you're an alumni!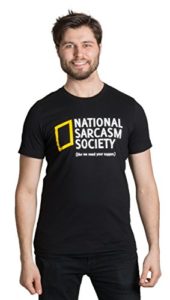 We here at Milee J Enterprises are in a mood…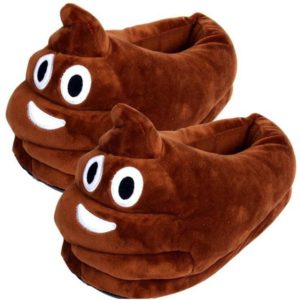 Do you ever feel like you're walking into a steaming pile of &%#$? Now you can relax and be comfortable stepping in poop.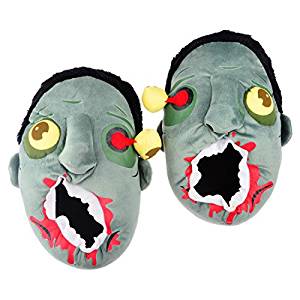 Or if Poop Slippers are too cutesy for your taste, there's always these charming guys!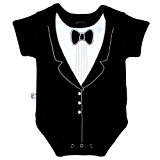 Even an itsy-bitsy has to go formal once in a while.  Who says you can't be suave and stylish while sucking your thumb?
First thing I do when I get home from work is put my "jammie pants" on. Now we can get comfortable and still look like we're dressed for the day.  Reviews warn that the sizes run small – so order a size (or two) up – they have a drawstring, so that's not a problem!
For the frustrated Zombie wannabes – now you can at least look like one from the waist up!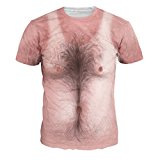 Okay Ladies, I think we can rock this look (and enjoy the looks we get!)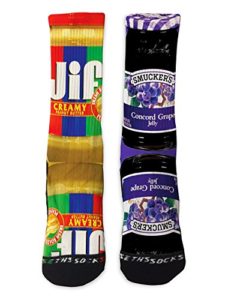 Why play it straight when you can have these?!